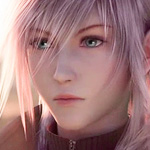 Joined

Oct 2, 2005
Messages

18,306
Age

34
Location
Website
Kadaj's Final Mission:
Lifestream Crisis
A year has passed since the events of Sephiroth's final demise. Cloud, Tifa, Barret, Cid, Yuffie, Red, Vincent and Cait Sith were regarded as heroes for bringing peace to the planet. They had monuments built in different parts of the world to remember their fight for the ultimate peace and working towards the future. All seemed well ... until there came a problem with the planet.

The Lifestream. It comes in the time in between life and death. A rip in the Lifestream has caused many things to spill out. Monsters, old enemies and friends have emerged from it unsettled. In response to this, Rufus Shinra has ordered the immediate capture of Cloud, Tifa, Barret, Cid, Yuffie, Red, Vincent and Cait Sith. Special forces of SOLDIER were used to take them away from their homes and force them into the top security centre at the newly rebuilt Shinra building in the outskirts of the town of Edge, which surrounds the old ruins of Midgar.

Only one good thing emerged from the Lifestream. The silver haired young and green eyed man called Kadaj has returned to the planet. He has recently heard of their capture and knows he only has a short limited time to clear their names. To do this, he must find out the truth as to why the Lifestream is in crisis and how the blame came to his former enemies.

Time is running out. Kadaj must complete his mission and return to peace. New and old faces will cross paths with him ...
~~~~~~~~~~~~~~~~~~~~~~~~~~~~~~~~~~~~~~~
Chapter 1: Aftermath

The people of the planet now lived in fear of going outside to see what was out there. They had put their full trust into Shinra Inc, whom were investigating what had gone on in the Lifestream. Shinra now controlled everything. Shinra controlled the newspapers, Shinra controlled the countries in the world, Shinra controlled the technology. They manipulated the lives of the people living in fear. No longer could the people trust themselves. They believed that Shinra could solve everything. After all, they were the ones who had Cloud, Tifa, Barret, Cid, Yuffie, Red, Vincent and Cait Sith into custody in a high top security centre. The Turks always went in there to taunt them, especially Rude and Reno.

One day, Rude and Reno went to go and check up on them. As always, Rude was wearing his purple shades and most probably had a few more pairs in his inside suit pocket. He was dressed smartly, yet he hadn't changed in the past year. Rude was tough, but he liked to dress smart. On the other hand, there was Reno. He was quite cocky. No, he was very cocky. Like most times, he was wearing his red hair in a ponytail and put his glasses on top of his head. To many eyes, he was never dressed smartly. He had his metal crobar with him patting it gently against his right shoulder. He also had his two top buttons undone on his shirt.

"Let's see how the former hero guys are doin'," said Reno. "Maybe we can even start gettin' on their nerves, you know?"

Rude did not answer, he simply put on his black gloves he wore for combat.

"You expecting resistance?" he asked.

"No," said Rude. "I just like to look smart unlike you."

Reno laughed a little. "Always a lucky shot, Rude," he smiled. They came to the holding cells, where the eight of them were in separate cells. "Lookey here. It's the FORMER heroes."

Cloud did not look at him or Rude. He had no weapon on him. After all, even he had been beaten by Shinra's special force called SOLDIER. He had been quiet now for the past few weeks. In the next cell to his right, Tifa was looking stressed out.

"We won't be here for long," she said. "We haven't even done anything wrong!"

"Tifa, say nothing to them," said Cloud immediately. "They are just Turks. They are not here to question us, they're here to haunt us since we're on the wrong side of the prison cell."

"Well observed!" said Reno. "You actually used your head! And who was it again that took you all down? The Turks are back on top again."

"It wasn't the Turks," said Vincent in his usual dark voice. "It was SOLDIER. The new and robotic SOLDIER. Even Rufus Shinra knows well not to meddle with the minds of the people on the planet after what happened to those kids a year ago."

"No one doesn't wanna be reminded, Vincent!" yelled Barret. "You frigging arseholes! You let me out here before I really lose my cool!" He was the only one with a weapon since he had an arm gun. He shot at the laser beam door, which did not seem to be affected.

"Even that piece of technology can overthrow Shinra's genius," said Rude.

"So he finally speaks, eh?" said Cid. "You're all full of crap! Why don't you and me go for a round right here and right now?"

"Without your weapons, you're pretty useless," giggled Reno.

"Hey, I got my own weapon," said Tifa. She still had her gloves on.

Rude did not smile. "Similar in ways we are, but you will never match up to me in battle style," he said. "Just you wait. There's still sometime before your fate is decided."

"And when that comes, it'll be goodbye to you losers," said Reno. "And then the Turks are takin' over the battlefield. The evolution is coming! SOLDIER and the Turks are in control!"

"Not until we exactly get told why we have been taken by Shinra," said Red.

"Yes! He's right! You better tell us now!" said Cait Sith.

"Huh, we don't even know the story ourselves," said Reno.

"But you're not gonna like it if you hear it," said Rude.

Reno laughed. "Sorry to leave you all hanging here, but we gotta go and do our work," he smiled. "Come on, Rude. Let's go and stop the things coming out of the Lifestream."

Once the pair of them were gone, Cloud stood to his feet. "I just realised something!" he shouted.

"What is it, Cloud?" asked Tifa.

"Everyone and everything that exists in the Lifestream has been released," said Cloud. "That would mean all that we've seen go into it. That would mean Zack, Loz, Yazoo, Sephiroth, Kadaj ... and Aeris."

"Aeris?" said Barret. "Man, I can't believe this is all happening." He sighed and looked sad. "If only ... if only I could see Marlene now. She better be safe with Denzel."

"Where is she, Barret?" asked Vincent.

"Denzel took her somewhere safe," answered Tifa. "He took her to the underground level in the bar. Only Barret, me, Cloud and the old gang of AVALANCHE knew of that place."

And then Barret jumped to his feet. "I CAN'T BELIEVE IT!" he yelled. "We've been blamed for something we didn't do! That list of people Cloud said also means Jessie, Biggs and Wedge! Oh man ... it's been three years since that happened. Wait, do you think this is good or bad? Those who are dead have returned."

"Of course it's not good," said Vincent.

"I'm not getting what you are all talking about ..." murmured Yuffie.

"Don't you understand?" he asked her, even though he couldn't see her even if they were in separate cells. "It's not just the good things that happen. The bad things happen. It begins all over again. Our battle started with Sephiroth. This means that Sephiroth returns with everyone. And the problem is that we're stuck in prison. Who is going to fight Sephiroth? No one here, except for Cloud, can fight him."

But no one answered to this question. Yuffie went back to wondering how she could escape and grab the materia they had, so that she could help free the others. Vincent went to thinking in his dark, yet mysterious mind. Barret was worrying over Marlene and then was amazed by his return of his old AVALANCHE comrades. Cait Sith was jumping around his prison cell. Red was running towards the metal wall trying to break it down. Tifa was practicing her martial arts for the next time she met with Rude. And as for Cloud ... he was wondering if Sephiroth could truly return to bring the horrors he had brought over the past few years. He couldn't fight Sephiroth. And Vincent was right. They couldn't get out. Cloud couldn't get out. Who would match up to Sephiroth's power?

In the meantime, the town of Edge was empty apart from the cars and vans passing by. The only people walking around were those in the alleyways. A black coated man jumped down from a roof on a tall building. His hair was short, yet silver and his eyes were bright green with very small vertical black pupils. There were forces of SOLDIER patrolling the streets of Edge that day.

"Hey! There's one of the creatures emerged from the Lifestream! It's him!" they yelled.

"Creature? How insulting," he said. He drew his double sword, which had a gold handle. "You clearly judge a book by its cover."

He had the glow of the Lifestream seen in his eyes. The soldiers started shooting at him, but he dodged their bullets by deflecting them back at them with his double sword. Once that was done, he jumped into the air quicker than any normal human being and slashed all of them making them drop dead. The man put his double sword away in its holster and then looked around. He knew that more of SOLDIER's forces would be after him soon.

The man thought to himself. They will slowly know who I am. They will recognise my face. But they will not merely see me as a different person from the person I was a year ago.

Rufus Shinra was in a truck heading towards Edge and he was talking to Rude, who was apparently his new bodyguard until he employed a proper one. "Rude, what do you think SOLDIER has found in Edge?" he asked. He was no longer in a wheelchair anymore and his face had recovered from the devastation three years ago.

"I think that they have found nothing," he said simply.

Suddenly, the truck crashed into a wall. Reno, Rude, Tseng and Elena got off the truck immediately seeing the cause to this. "What is going on?" said Elena right away. "What is the meaning of this?"

"Elena, it is them ..." began Tseng.

"And so it is," said Rude, nodding his head.

"You mean him," said Reno. "There isn't the other two with him. It's him."

"Ah, yes," said Rufus Shinra as he came off the truck and looking at the attacker through his own eyes without bandages for the first time in a year. "So you have returned, Kadaj."

The man smiled. "You shouldn't expect anything less, Mr President," said Kadaj, as he simply stood there some distance away from them. He was in front of the monument Shinra Inc had built for the victims of the crisis three years ago in Midgar. "Besides ... you think I came from the Lifestream for revenge? If you thought so, you're gladly mistaken. I only came for a little chat. But of course, you had to bring bodyguards with you. What can they do to protect you? They couldn't even fight Loz or Yazoo. Your red haired geek and your bald guy couldn't handle them."

Reno and Rude looked offended, but they remained calm since Rufus Shinra was in their presence.

"You were saying?" said Rufus Shinra.

"You know what?" said Reno. "I've had enough of this."

He ran at Kadaj and then started to combat him in martial arts. Kadaj blocked his attacks and then punched him in the face. In turn to this, Reno took out his metal crobar and then tried whacking Kadaj in the face. But Kadaj was too quick and then knocked his crobar out of his hand with his double sword. Rude was going to intervene, but then Kadaj put his double sword to his throat. He backed off and then Kadaj looked at Rufus Shinra.

"Now I will tell you what I wish to say about the Lifestream's current state," said Kadaj.