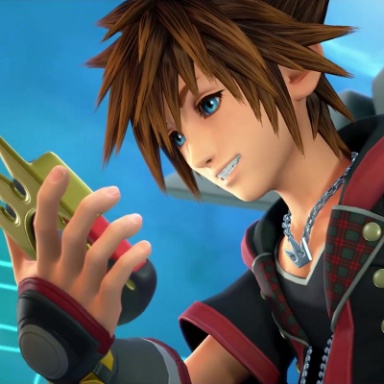 Joined

Jun 23, 2017
Messages

1,208
Awards

22
Location
I just thought of something that I want to discuss. We've seen promotional material so far that has revealed new outfits for several characters for KH3. Lea shows up in the trailer for the new Battle of X Heartless and he's still wearing an Org XIII cloak and his Bring Arts figure (probably not going to be released for another year or so) still has the cloak, do you think that we're going to see the cloak as a placeholder until the game comes out and reveals his new outfit, do you think he'll have one in the credits/post credits scene or do you think they'll just leave him in the cloak for the rest of forever? I personally would like to see any still alive Org members (obviously as somebodies if they're defeated) in regular outfits that more match their personality. If we look at the entire list of possible candidates:
Xehanort- Probably won't see an outfit change at all, if he's even still around once Sora kicks his butt
Xemnas and Ansem- Grouped together because I firmly believe their defeat will lead to the reappearance of Terra-nort and bring Terra back after being defeated by Lingering Will
Data Riku- He's data, so I'm guessing he'll probably disappear after defeat
Vanitas- Similar to Data Riku, he's part of Ventus so I'm pretty sure he's going to be merged back with him
Marluxia- Lauriam's outfit or something new and similar
Larxene- Newly revealed Elrena's outfit or something new and similar
Saix- Similar to above with Lea, maybe an Isa looking outfit but upgraded because he was a kid when we saw him
Xigbar- Not sure if he's going to still be around (speculation that he's connected to MoM) but Braig wore a guard outfit from Radiant Garden
Young Xehanort- Probably won't still be around since his appearance is due to the time travel thing
Terra-nort- See Xemnas and Ansem
Vexen- Even's labcoat and a nice reunion with Ienzo hopefully
Luxord and Demyx- Grouping together unnamed somebodies that we don't know yet, hopefully something gamblery and water-musiciany

So what are your thoughts?