IF YOU HAVEN'T PLAYED OR FINISHED ANY OF THE GAMES IN THE POST TITLE, SPOILERS ARE WITHIN
I'm really sorry guys but I gotta vent here. To anyone that really likes these games, I don't wanna insult you so I'll try to tone it down a bit but I gotta be honest and I'm gonna rant for a bit.
There are a lot of series whether it be movies, TV shows, anime, games all get off track if they go on for a long time or even a short time. To the point where if you look a the earliest point of a series and the last point, they would almost seem like two different entities.
Some of these points can vary from person to person. For example, the Star Wars prequels vs the originals and now the new Star Wars. Dragon Ball, Dragon Ball Z, GT and Super. Naruto, Naruto Shippuden and Boruto, so on and so forth. They all get so further away from what they began as. This also brings about three different types of fans. Those that accept any and all changes and glorify the creators no matter what. Those that can't accept any changes and want it pure. Finally, those that are in between. I can tolerate a story change even if i don't like it or agree with it, but will still somewhat follow along. With these games, I simply COULD NOT do that!
I mean first off, this is supposed to be a story about what sparked the Keyblade War, I would imagine it's a serious affair. So how am I supposed to take THIS seriously!?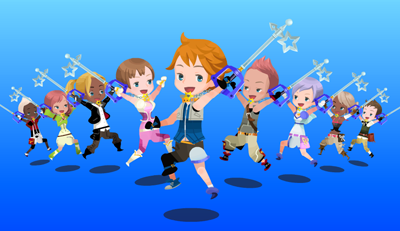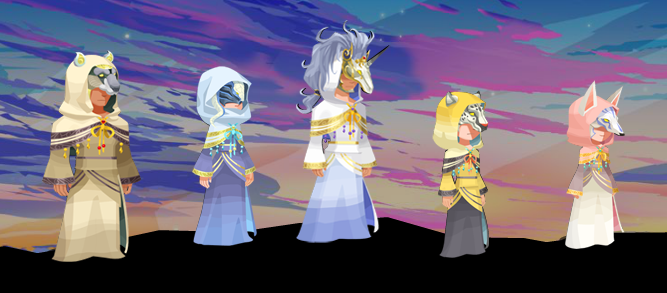 I mean just look at this picture above. This does NOT look like anything you'd see in a Kingdom Hearts game. This may seem silly to some of you but to me it's a big deal. Why animals? You couldn't come up with anything else that could resemble or feel like Kingdom Hearts? I'm not sure if this is accurate or not but supposedly keyblade wielders can access characters and worlds from the future. It involves time travel as well and seeing into the future as well. It's almost like some random fan really into animals try to mix their love of animals with Kingdom Hearts and created a flimsy terrible story to try to link it to the real series.
When this came out, I thought it was just something random to keep people waiting for KHIII busy but supposedly IT'S ALL CANON, which is also ridiculous. I mean I get that people are saying Nomura won't use a lot of this stuff in KHIII, or at least not focus heavily on it but based on the most recent trailer, the fact that this deals with the future and the keyblade war, something tells me, it will.
Some people say the turn of the series was with BBS and I could see that, but in all honesty, I could somewhat forgive it because despite of how off it was, it still kind of felt like a form of Kingdom Hearts game. Even though in DDD, they use the whole stupid time travel thing too. To me, adding time travel to a series that isn't about time travel is a huge cop-out to explain something when you can't come up with something else. It's poor story telling. I just got done watching back cover which I was trying to avoid, and they do the same thing. Rather than having a book of prophecies or directly stating what will happen in the future, they would have been better off saying something like "I feel something is stirring in the darkness" (or something along those lines) and then they could find out clues to what it is or something.
Even though I'm still excited for KHIII, I still get frustrated at things like this and unfortunately, a lot of games and anime do this to where the story or feel of something just changes completely. It's almost inevitable. It's almost like someone building a tower of blocks and then they start using a bunch of other shapes and the tower becomes so wonky that it looks unstable to the point it's beyond recognition and falls apart.
Ok my rant is done. I know that everybody has long made their complaints and I'm late but that's because I'm just now going back to the stories of these games for the sake of KHIII. I'm not expecting any replies to this because this is so old and most people are already not keeping up with this game anyway.