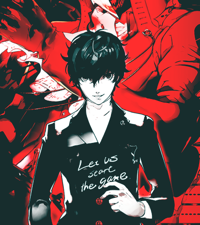 ᴋɪɴɢᴘɪɴ &#743
Joined

Mar 30, 2010
Messages

3,487
Awards

18
Website
As you probably remember, between the release of
Kingdom Hearts: Birth by Sleep
in Japan and the release in every other region, many new features were added to the game. This included the ability to play the game in the brutal Critical Mode, the addition of the collectable Crown Stickers, and the chance to fight the painfully difficult Mysterious Figure. With the release of
Kingdom Hearts 3D [Dream Drop Distance]
outside of Japan drawing closer everyday, I've begun to ponder:
"Are we getting any additions in our version of the game, and what could these additions potentially be?"
A few particular ideas came to mind: new keyblades, new recruitable Dream Eaters, and while this sounds a little farfetched for a Kingdom Hearts game, post-game missions or sidequests.
I know the game is only 2 months away from release, and there has been no word yet on any additions, but what extras do you guys think could possibly be packed into this already awesome looking game? Before posting, make sure that you
don't post any spoilers
. This includes but is not limited to changes to story sequences and the ending. I kept this out of the Spoilers section specifically so that everybody in our community could give their opinions. So let's hear some ideas!