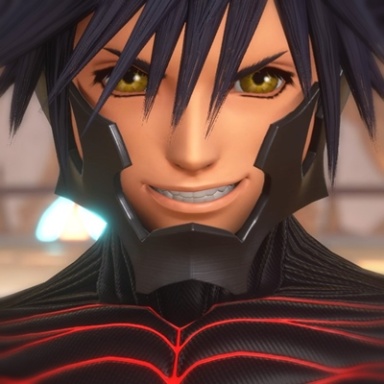 How much closer could I be?
Joined

Jan 29, 2015
Messages

1,267
Awards

41
Noctis – Hemmoheikkinen
Apparently emo prince contemplating death often. Well-mannered. Is a true sweetheart. THE truest sweetheart.
Gladdy Daddy – Launchdad
Will hit on anything that moves and WILL steal yo girl. Reads porn magazines. Is sin.
Prompto – Chuman
Losing weight, bravely overcoming his past and taking lots of pictures. A real cutie. Funny guy.
Also DGH's fav pet. I mean character.
Lunafreya – Chaser
Can really inspire positivity. WILL help you.
Aranea – DarkGreyHeroine
Wears hot black & red outfits. Will without a doubt kick your ass but is also best waifu.
Cor – BlackOsprey
No-nonsense. Ridiculously badass. Would want to have in my party 1000/10.
Regis – Spockanort
BEST DAD. Will test your independece like Toriel. Loves you truly even if your attitude stinks.
Iris – Buffer
The cutest little sister you could ever dream of. Is made of sass, actually.
Gentiana –

Cinder

Undyne
Most beautiful being. Please, grace us with your presence.
Ardyn – VoidGear.
Trash. Loveable trash though. Will confuse you and you'll love it. Or is it just me
​