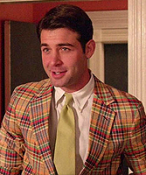 Joined

Dec 15, 2004
Messages

9,188
Awards

6
Website
Finalists below

Remaining Applicants:
Dogenzaka
Veritas_Aequitas
Time
Rhythm of Apathy
Gaurdian Soul
JakeH
Rixam
Spyells
D2L
Elegant Esthetics
mythological omega
all star gamer


NOTE: THIS IS NOT A PAID POSITION. ALL POSITIONS ON KHINSIDER ARE ON A VOLUNTEER BASIS.
​
We are hiring! We need
three
editorial writers for KHInsider! Don't know what KHInsider Editorials are?
The launching of our newest feature: KHInsider Editorials! Every so often, whenever there is no major news or event to cover, we will make the headlines ourselves, with special write-ups, commentary, and fun concerning the Kingdom Hearts series.
The first KHInsider Editorial was written by our own Chihiro. (Here:
KHI Editorials: 25 Qualities of a Hero*-*Kingdom Hearts Insider
)
What will I do on the job?
Each writer is expected to write
one editorial every three weeks
. It is as simple as that. It is a very simple job. You are free to write about whatever you want, as long as it pertains to the Kingdom Hearts series! And I'll be sure to help you out with ideas.
What do you require?
-Member of KHInsider (I am sure you all have this down.)
-Active/Aware of the Kingdom Hearts Sections
-Extensive knowledge of the Kingdom Hearts series.
-Must have
excellent
writing skills. This job mainly entails WRITING.
-A certain level of intelligence.
-Easily contactable (AIM +/o MSN)

HOW TO APPLY
Private message me with the following, do not post it here, this thread is only for questions!!
-Name
-Age
-Why you want this position
-Write one paragraph on why you love the Kingdom Hearts series. [This sounds silly, but I want to see your writing skills in this paragraph. You can choose whatever style you want writing this - professional, funny, creative, bland, witty, emotional, whatever! I just want to see if you can write]
These are bonuses! [As in, not required, but if you do have the bellow, make sure to tell me in your application!]
-Basic HTML Knowledge
-Media Design Knowledge (Photoshop, Paint, GIMP, etcetc)
-Previous website work experience
Last edited: