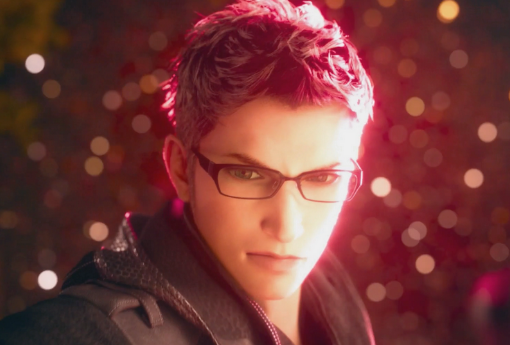 Joined

Jun 23, 2017
Messages

1,070
Awards

3
Okay, so I have finally completed MoM and I loved every minute of it. The story we got in the end was everything I wanted since the ending of kh3 with some of my questions answered. And that's where it hit me:
KH MoM ending feels like the true KH3 epilogue.
I am very critical when it comes to narrative structure. For me, it is very important that a title has a narrative development that feels coherent
WITHIN THE SAME TITLE
. And that's the problem I have with KH3.
If you look at all previous titles, kh1, kh2, com, days, bbs, DDD and even re:coded: they were all one story with a beginning, a middle and an end that allows to foresee what will come next while giving a good feeling of completion. At the end of each title, you realize that the narrative arc of the characters is done for the moment and that each one of these characters has learned something which will allow them to grow as an individual in the future.
I have the feeling that KH3 is a frankenstein monster where each narrative progress has been cut and spread into multiple titles.
If you ask me, 0.2, KH3, ReMind and MoM are
all part of the same narrative structure
, which is: discovering what the power of waking is in order to save the guardians and defeat xehanort. You cannot have the consequences if misusing this power explained in another title, otherwise it could be labelled as a plothole or a retcon, which is considered as: BAD WRITING. It might not be the best written series of all time, but the format make it look so much worse than it actually is.
If you ask me, I think they had all of that planned for KH3 but because of time constraints (and need for some money to make the shareholders happy), they choose to release the story episodically. Yes I said it:
Kh3 was released episodically
. And that's a huge problem that needs to be fixed for the legacy of the serie.
I strongly believe that they should definitely go for a
KH3 Final Mix +
on PS5 (call it like you want, kh3.5 maybe?), where everything related to the story of kh3 belongs to the
SAME TITLE.
All of this with one save, representing one narrative development. I think doing something like this could greatly improve the widespread feeling that Kingdom hearts is messy and poorly written (it is, but not for this specific reason, lol).
What do you think? Sorry if it was a bit long, but this has been bugging me since the release of KH3. Now I feel that all the pieces exist and are ready to be fused into one cohesive manner.