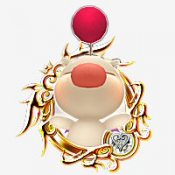 We are Moogle! Hear us...kupo?
Joined

Oct 5, 2009
Messages

8,349
Awards

17
Location
Re: Kingdom Hearts 3D Collector's Edition Announced
The weirdest thought just crossed my mind, 'What if the CE they give Europe has the exact same contents as Japan's 10th Anni box?' > >;
I highly doubt they would do that considering, as Sora2016 said below, it came with 2 games that most people probably already own. The main things that fans would want from the box would be the postcards, DDD, the 3DS case, and the AR cards (though they were not exclusively in the box but rather for 1st-edition games). That is pretty much all the stuff in the MoM edition, and I think if SE was going to bring over a CE to Europe with roughly those contents, they'd probably do the MoM edition not the 10th anniversary box.