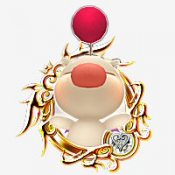 We are Moogle! Hear us...kupo?
Joined

Oct 5, 2009
Messages

8,349
Awards

17
Location
Re: Kingdom Hearts 3D Collector's Edition Announced
EDIT: This is the Prima Games edition NOT the BradyGames one.
Have Prima and BradyGames both always made separate guides for each game? I only have the BradyGames guides for KH so far, I never knew Prima even made KH guides?!?!?
Also, I understand the whole "make less" thing, but why would they take it down before E3 even ended. A lot of games get hyped up at E3 and get preordered afterwards so I think it was just a bad business move on their part. I can understand taking it down a few days after E3, but DURING?!?!?! COME ON!!!!!