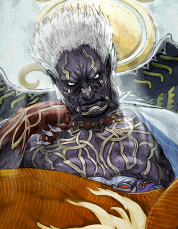 Joined

Jan 11, 2005
Messages

9,009
Awards

11
Website
That's KH3D's official title. It will make use of the stereoscopic 3D in gameplay. You will play as Sora and Riku. It seems this game will use verticality more than it's predecessors with the 3D technology.
~~~

​
High quality trailer! Please turn on annotations for subtitles.
~~~​
Famitsu
confirms
Hunchback of Notre Dame
world with comment from Nom-om-nom-chan (translated by Key to Truth):
About Kingdom Hearts 3D [Dream Drop Distance]

The famous "Kingdom Hearts" series is reaching towards the Nintendo 3DS. Marvellous characters go into Disney worlds in 3D and enjoy a story full of emotion. Worlds from the past in the series are appearing but there are also new Disney worlds, of course. All this with a new game system like you've never seen before.

The game's director Nomura will give us some comments about it.

Tetsuya Nomura

Kingdom Hearts is about to reach its tenth anniversary and the story is finally reaching its climax. This will be the prologue to the final battle, and as always it will be filled with surprises for the players. This time, to show those "surprises" I decided to use the "Nintendo 3DS". A completely new [battle] system is being prepared and that will give you an idea on how the next "Kingdom Hearts" [games] are going to be, with even more exhilarating action. I hope you look forward to it.
Source:
http://www.ff-reunion.net/
~~~​
Kingdom Hearts 3D [Dream Drop Distance] site now open! (New symbol accompanies those of the Heartless, King Mickey, the crown, the heart and the key!)
http://www.square-enix.co.jp/kingdom/3d/
~~~​
Three new screens of the game!
Source:
http://www.4gamer.net/games/113/G011346/20110118056/
Last edited by a moderator: