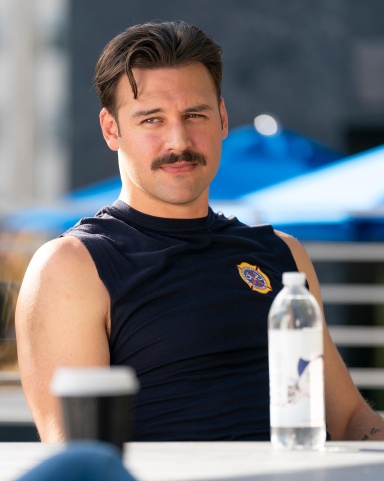 written in the stars
Staff member
Joined

Jul 13, 2008
Messages

35,551
Awards

96
Age

32
Location
Website
Okay losers, I'm trying this topic again. Now that FFXVI is going to feature a big 30 minute gay sex scene (it's not), I need you all to sit down and genuinely consider the idea that KH4 and future titles can possibly feature openly queer characters.

LGBTQ+ characters have been appearing in more prominently in Disney properties over the years and their roles are only expanding into larger roles. Ethan from Strange World is one of the most current examples of a character who is a lead in a major theatrical production by Walt Disney Animation Studios who is openly gay and not in an inconsequential way.

And this representation will only expand in future projects. There are already rumors about Wish due to the fact that the lead character, Asha, is being played by Ariana DeBose who is openly queer.

We've had a few previous Disney films feature LGBTQ+ characters (i.e. Cruella, Jungle Cruise, Lightyear, Zootopia, Turning Red), or have had the cast of those films state that they played their characters as gay (i.e. Raya and the Last Dragon), or are read as LGBTQ+ stories like Luca. We also have the Disney Channel/D+ shows like the Owl House, Baymax, Proud Family, etc. that feature openly gay characters in lead and supporting roles.

Star Wars has a gay slug and his cankerous partner. We respect the gay slug.

My point is that for all of the people who posted in the previous topic that were quick to shut down any discussion, this is something that will not be going away and will be woven deeply into narratives as we move forward.

This is not a matter of inserting "sexual content" into these properties or into KH. Nothing about it is anymore sexual than a girl and guy getting together at the end of a story. This is about real identities being portrayed and represented in new, interesting stories.

Now, my point in bringing this up (again) is to know how you all feel SE will go about implementing content like this into KH. I don't mean "will Nomura cut it out of the plot"

I mean, will Nomura and the creative staff be able to do these stories justice and adapt them in a respectful manner? Will they consider also creating original characters that are LGBTQ+ or confirming existing ones have been LGBTQ+?

Dismissive statements with little thought behind them will lead to thread bans. Homophobic comments will lead to automatic bans. If this topic goes sour, I'll just close it and be done with it.