Square Enix announced on February 5th 2020 that the Kingdom Hearts All-In-One Package, which is a physical alternative to the exact same package that has been available on the PlayStation Network since 2018, will be releasing on PlayStation 4 on March 17th 2020.
The bundle ties together hundreds of hours of content from across 10 magical gameplay experiences that let you explore numerous Disney worlds and experience the entire Dark Seeker Saga (a Dark Seeker prequel called Kingdom Hearts Dark Road has been announced for mobile devices, releasing Spring 2020).
The collection contains:
KINGDOM HEARTS HD 1.5+2.5 ReMIX

KINGDOM HEARTS FINAL MIX
KINGDOM HEARTS Re:Chain of Memories
KINGDOM HEARTS 358/2 Days (HD Remastered cinematics)
KINGDOM HEARTS II FINAL MIX
KINGDOM HEARTS Birth by Sleep Final MIX
KINGDOM HEARTS Re:coded (HD Remastered cinematics)

 
KINGDOM HEARTS HD 2.8 FINAL CHAPTER PROLOGUE

KINGDOM HEARTS Dream Drop Distance HD
KINGDOM HEARTS 0.2 Birth by Sleep –A fragmentary passage–
KINGDOM HEARTS χ Back Cover (movie)

KINGDOM HEARTS III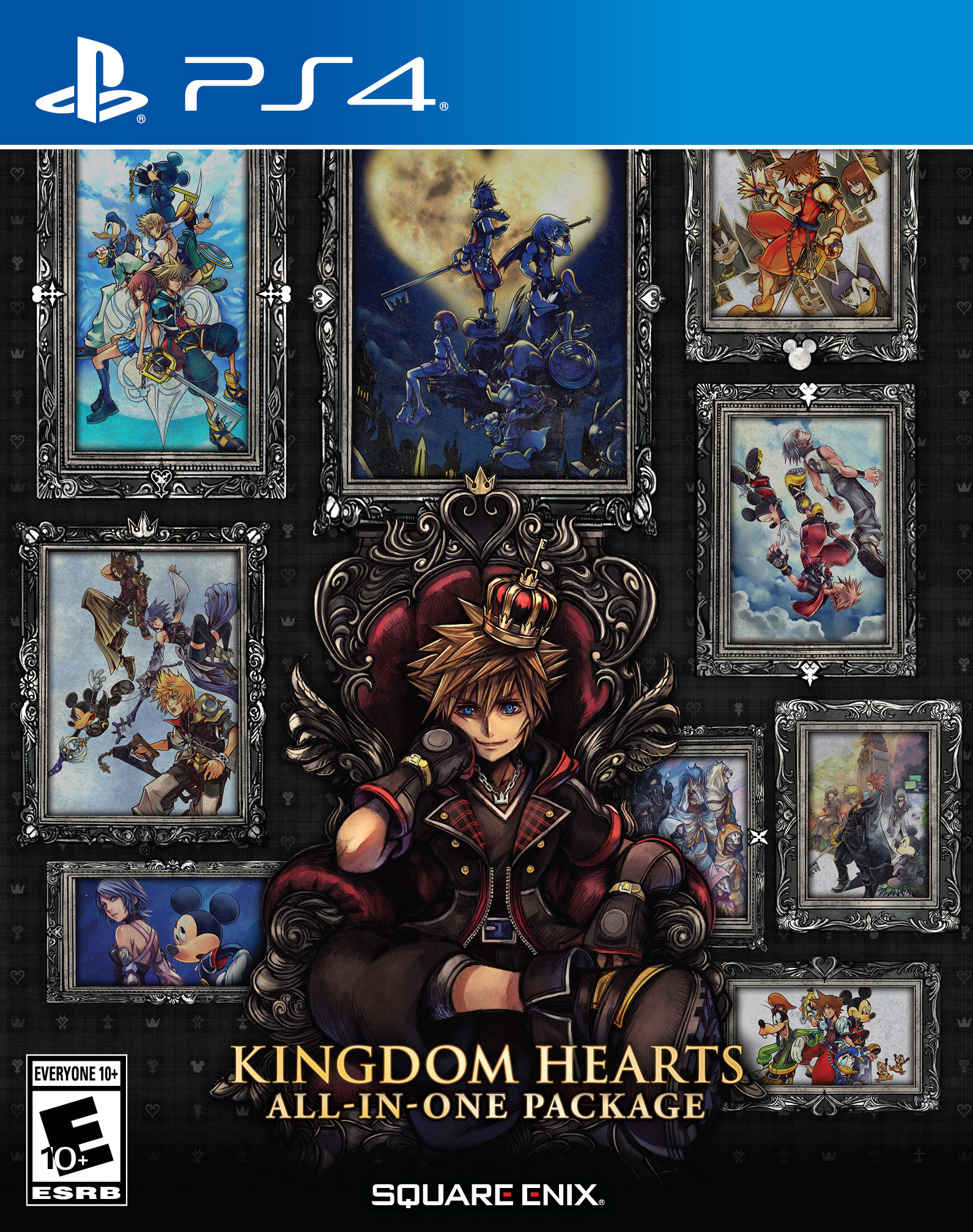 The game cases will be identical to the Kingdom Hearts: The Story So Far and Kingdom Hearts III cases, but they will be available in a box which features a collage of the Kingdom Hearts cover arts in portraits behind Kingdom Hearts III's Sora.
Kingdom Hearts All-In-One Package
will be available at
GameStop
and select North American retails for $49.99. It does
not
include the 
Kingdom Hearts III Re Mind
DLC.
Kingdom Hearts The Story So Far
 will
launch on Xbox One devices
in 2020, however a finalised release date for the Xbox has not yet been confirmed.