It won't be long until you get to see more of Kingdom Hearts Birth by Sleep again, this time in HD!
Famitsu announced today that their August 21st issue will feature the Kingdom Hearts prequel, and it looks to be a good one as you can see a snapshot from the Secret Episode, as well as Terra's interactions with Young Riku!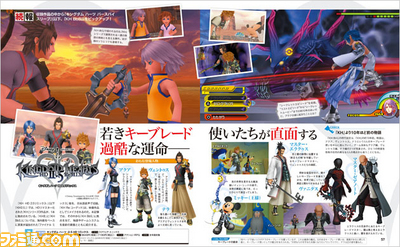 Source: Famitsu
Kingdom Hearts -HD 2.5 ReMIX- releases in Japan on October 2nd, with North America recieving it December 2nd and Europe on December 5th.
Follow Kingdom Hearts Insider on Facebook, Twitter, and Tumblr for the latest updates on Kingdom Hearts -HD 2.5 ReMIX- & Kingdom Hearts 3!