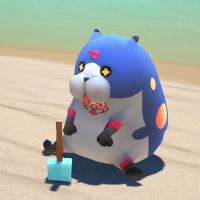 trapped in revamp hell
Staff member
Joined

Nov 1, 2009
Messages

17,758
Awards

36
On April 26th, 2013, Square Enix Europe invited a small group of fans into their office in London to participate in the KINGDOM HEARTS -HD 1.5 ReMIX- Fan Campaign. These lucky individuals were able to catch a sneak peak of not only the game while still in the development stages, but also received the opportunity to be interviewed about the series to be used in a promotional trailer! 
Square Enix Germany's Youtube channel has uploaded the video, which you can view below:
["Hand in Hand" playing in the background]

Attendant 1: It looks amazing–perfect HD update.  

Attendant 2: Visually stunning! I think it was the first--I had that same feeling when the first ones came out on the PS2. 

Attendant 3: It is a game that has come out eleven years ago and suddenly you think that it's going to be not so great, but then you look at it and it looks like proper PlayStation 3 game. 

Attendant 1: It looks like it was made today. 

Attendant 2: Not many people played Re:Chain of Memories, so it is a brilliant chance for Europeans to finally get the chance to play that game. 

Attendant 4: I've played Kingdom Hearts 1 and 2 and I've played 358/2 Days, but I've never played Chain of Memories so that will be good. 

Attendant 1: Being able to play that in 3D because I never got the Japanese one, that will be really fantastic. The scenes look amazing! 
I can't wait to be able to play them and listen to the soundtrack. 

Attendant 3: To play those battles again, you know, to fight with Sora and other characters–that is something I'm looking forward to the most. 

Attendant 2: I've had a look at the Japanese trophy data and I've heard one of the trophies is you have to beat the game in 15 hours, so I think I'm going to try and get that first of all. 

Attendant 4: Just getting to play it all again and relive the experience, I guess, except in HD.