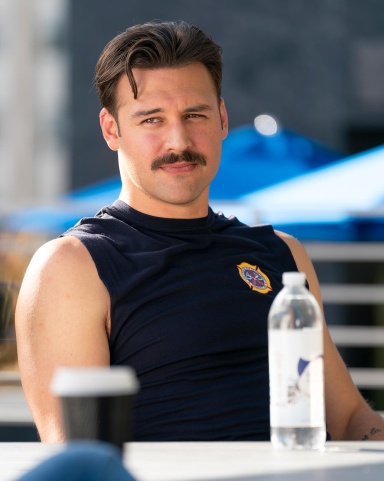 𝖌𝖚𝖞𝖘, 𝖙𝖍𝖎𝖘 𝖗𝖎𝖐𝖚
Staff member
Joined

Jul 13, 2008
Messages

35,440
Awards

96
Age

31
Location
Website
A little over a year ago, Kingdom Hearts -HD 1.5 ReMIX- was announced for the Playstation 3. The high definition remaster contained Kingdom Hearts Final Mix, the enhanced version of the original that had been released on the Playstation 2 back in 2002; Re:Chain of Memories, first released on the Gameboy Advanced in 2004 and fully remade with 3D graphics in 2007 for the Playstation 2; and Kingdom Hearts 358/2 Days, first released back in 2009 for the Nintendo DS, which has now been remade into nearly 3 hours of cinematic cutscenes.
Upon its initial release on March 14th 2013 in Japan, and then later on September 10th 2013 in North America, the collection has recieved critical acclaim among fans and critics alike. The game was a massive success in Japan, having sold roughly 130,000 units within the first week alone, and it was the number 2 best seller in Europe at its launch on September 13th 2013. While had remained unclear about a remaster for the rest of the games in the Kingdom Hearts series, Tetsuya Nomura said in an interview not long after -HD 1.5 ReMIX- was announced in Japan that "it would be pretty unnatural" for there not to be a Kingdom Hearts -HD 2.5 ReMIX-.
This claim went further with the release of Kingdom Hearts -HD 1.5 ReMIX- in Japan, the credits featuring a big hint into the future of the ReMIX's. Selecting the credits option on the main menu for -HD 1.5 ReMIX- would show the credits for the remaster collection...as well as scenes from Kingdom Hearts II Final Mix, Kingdom Hearts Birth by Sleep, and Kingdom Hearts Re:coded.
After hearing Shinji Hashimoto tease the idea of a second HD remaster, it has been officially announced today at D23 Expo Japan that Kingdom Hearts -HD 2.5 ReMIX- will be releasing worldwide in 2014 on the Playstation 3!
Picking up after KINGDOM HEARTS HD 1.5 ReMIX, players will be able to continue on their adventures with Sora, Donald Duck and Goofy, and also explore the origins of the KINGDOM HEARTS series with characters Terra, Aqua and Ventus all with gorgeous high-definition visuals and enhanced gameplay mechanics. KINGDOM HEARTS HD 2.5 ReMIX will provide fans with the chance to replay the games of the celebrated franchise, and also lead into the highly anticipated KINGDOM HEARTS III, which is set to be released on the Playstation 4 computer entertainment system and Xbox One, the all-in-one games and entertainment system from Microsoft.
Follow Kingdom Hearts Insider on Facebook, Twitter, Tumblr and Google+ for all the latest news on Kingdom Hearts -HD 2.5 ReMIX- and Kingdom Hearts 3!