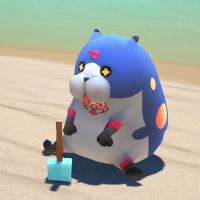 trapped in revamp hell
Staff member
Joined

Nov 1, 2009
Messages

17,750
Awards

36
Re: Kingdom Hearts HD 2.8 Final Chapter Prologue announced
I am excited about 0.2 and the trailer of it was nice. However, it kind of sucks its only on the PS4, which kind of feels like an ominous sign for future games on certain consoles again. I do think its good all around for those who are new to the series and haven't played the series before, but it feels like wasted money for those of us who eventually caved in and bought DDD for the 3DS, or those who invested the money to play KH [Chi] on the phone.
I would hope that nobody actually purchased an iPhone or Android only to play Unchained and did so for a variety of other reasons. Unchained is F2P, for the record.
I know Unchained x [Chi] is new, but I wouldn't be surprised if it was also playable on the phone or happens to be on the phone already. Just seems like a way to make more money and keep us waiting for KH3. I guess I'm more pessimistic about this than I thought I'd be.
Sorry, I don't think I'm understanding this properly, but Unchained is playable exclusively on iOS/Android. It's already been released in Japan as well, so if you're willing and able to give it a try, I highly recommend it. It's quite fun.