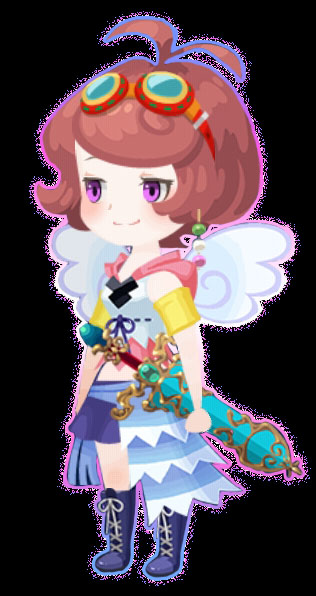 Joined

Jul 5, 2013
Messages

954
Awards

35
Age

33
Location
The green sparkles look fantastic, but the way her dress crinkles like that really reminds me of the PS2/3 era with the lines instead of flowing dress material (is it lack of polygons? I really should learn the game dev terms) and I'm sad.
Ew, now that chu mention it, does look polygon-ish. X_X
"GET IN THE SUITCASE, CHIRITHY! *Squeaking noises*" And it seems only three "Players" in that game are considered somewhat canon
[FONT=&quot]Pls don't correct me, I know our Player is a special case.

[/FONT]But I really want to see Skuld (And us, if we are even in it) in the Back Cover. But a little side note, it seems "canon unions" might exist in Back Cover...
Er, what's the pls don't correct me thingy?
I don't correct peoples, peoples correct me. XD I doubt we'll appear in it, we'll probably be replaced by Skuld and Ephemer again like in the end-credits, just to make it easier on Square. XD