It's been a while since the last bit of news about Kingdom Hearts HD II.8 Final Chapter Prologue was released, with a single screenshot of Daybreak Town from Back Cover released to celebrate the 14th anniversary of the Kingdom Hearts series.
If you were one of the people who was worried that the HD collection would not release in 2016 in North America and Europe because of some wording in the trailers last year, you can rest easy. The first entry on Playstation 4 systems, which boasts Kingdom Hearts HD Dream Drop Distance, Kingdom Hearts X Back Cover, and Kingdom Hearts 0.2 Birth by Sleep A Fragmentary Passage, was confirmed by Square Enix's Financial Results that it is still on track for a 2016 release in North America and Europe.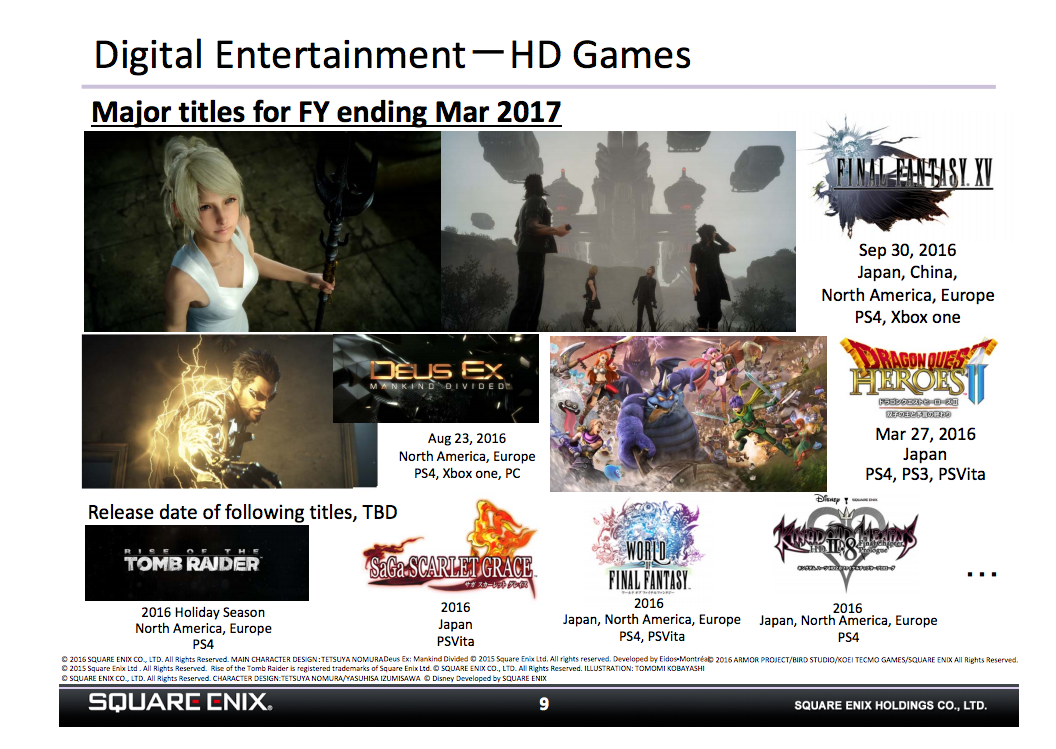 While the 2016 Fiscal year doesn't end until March 2017, E3 is just around the corner with the popular gaming convention taking place once again in Los Angeles on June 14th-16th. With the collection still on its way, Square Enix would be wise to ramp up marketing, starting with a confirmed release date at this event.