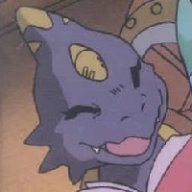 Joined

Jun 12, 2021
Messages

396
Awards

3
So why is Sora even the key to everything?
Main character privileges.
What bothers me is how inconsistently Sora's status is treated. In KH1 everybody thinks that he's the chosen one until the reveal that it was supposed to be Riku. The following games treat him as the Keyblade's chosen even if he wasn't the first choice. Then Blank Points declares Sora to be some sort of destined savior. But I guess while writing DDD they remembered Sora's Unchosen One origins so he's suddenly a "dull, ordinary boy that the Keyblade didn't choose." But that doesn't stop him from being the only useful character in KH3.
Trying to have it both ways is what makes it frustrating. Please don't try to insist that Sora is a perfectly normal boy with nothing special about him then turn around and write him as the specialist boy to have ever held a giant key.