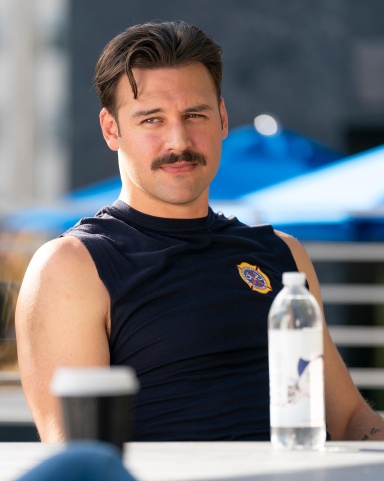 written in the stars
Staff member
Joined

Jul 13, 2008
Messages

35,551
Awards

96
Age

32
Location
Website
Large Batch of Screenshots and Renders of The Grid + Dream Eaters!*-*Kingdom Hearts Insider
Edit: Translations by Goli of Neogaf
Rinzler is fightable, he uses disks which release spark-like things on contact, and he can also reverse gravity, which reverses controls for Sora/Riku. The Grid's boss is also shown, which is a giant dream eater you fight in a circular rotating stage. The boss hurls disks at the current PC, and can also summon bullets that rain down from the ceiling, upon contact with the current PC his drop gauge decreases.
Regarding the storyline, it is hinted that Clu has some sort of interest for keyblades as do the other Tron characters, but his motives seem evil or something. Also Young Xehanort is there and he apparently knows a lot about The Grid.
On the part about the Mysterious Tower, it says Sora and Riku go to it only to be met with Yen Sid having a worried look, there he explains to become keyblade masters they hvae to go to the dream world and release the keyholes there. Also it's confirmed that as always the journey begins in Destiny Islands.
Then there's Radiant Garden. One of the texts under the screenshots says Lea knows he's human again because he can see his reflextion once more, but he can't find all other Org. XIII members. On the one with Lenzo, it says he seems to possess a lot of information regarding Traverse Town.
Then there's the dream eaters nightmare/spirits section. First the spirits:
The one that looks like a little clown is called Ghost Clown, apparently it likes prizes a lot so it helps to pick them up. Its link attack is called Ghost Vacuum where he inhales enemies and then vomits them damaging them as well as whoever it vomits on. Next is Scissor Beetle, who can fire bullets from its chest, useful for long range attacks! Its link attack is called Trap Shot, where it fires a barrage of bullets from its chest to where the target cursor is placed, it also prevent enemies from moving after being shot; afterwards there's Idaten Kirin, its link attack is called Thunderstorm, where a bunch of consecutive bolts strike the enemy. The following one is Opportunist Bat, who goes flapping along the battlefield, it uses ultrasonic waves and drain attacks as its moves. Its link attack is Dark Fierce, where the current PC grows lonk dark nails from his hands and feet, allowing for quick long range kicks and punches finishing with an arc shaped attack.
Finally, the nightmares where two new kinds are introduced, first the Glaring Owl, who uses Libra on you to find your weakness and then exploit it. Then there's the Dendencargo, it's a pun I'm not sure how to translate, but it mashes up the Japanese word for snail and escargot, it hides in its shell but if you manage to turn it over it becomes defenseless.
As mentioned in earlier reports, once the drop gauge runs out you change to Sora/Riku and so forth, using drop prizes that enemies drop you get drop points, which you can use to enhance Sora/Riku. In between drops you can also see the event forecast for the current world you're in, these events include sales from shops or the chance to fight rare dream eaters.
As also previously reported, you can breed spirits provided you have their recipes and required materials, you can also name your spirits! Each spirit has its own distinct personality that affects their battle behavior but you already knew that.
Regarding battle commands, you can get them via shops, the spirits's ability link board and treasure chests; after that you can add them to your deck.
On the ability link board you can also get passive abilities, for example, if you want Riku to have the HP Up ability, you can have one of your spirits learn it, and once they have Riku can use it too!
The final part of the news article are new Reality Shifts, first up is the Fantasia inspired Symphony of Sorcery's, Fantasmic, where you have to tap notes as they appear on the touch screen. The Grid's Reality Shift is called Code Break, where you tap differently colored words on the touch screen to hack the world and produce a number of different effects, the one shown this time is Moving Spark which is, well, a moving spark.
Last edited by a moderator: