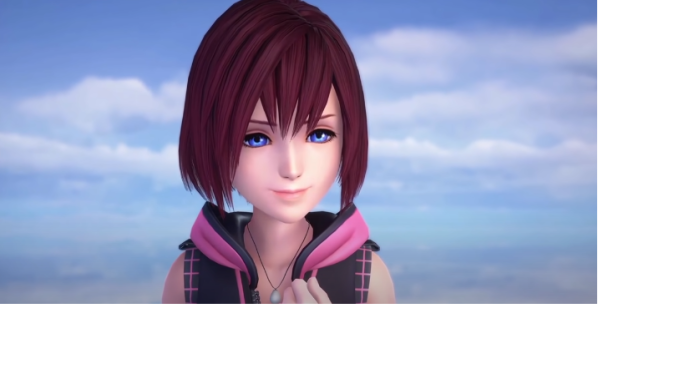 Joined

Feb 23, 2011
Messages

1,898
Awards

28
Age

31
Location
Website
You know what I just realized ticks me off about this whole "Kairi can't fight thing"? The idea that Nomura could roll with that, but make her smart--then--to counteract that, and give her some victories that way. Especially since she's the only one who's been going to school still and all.

It's not that hard. And I feel it's classic movie territory, where the hero is never as strong as the villain but they come up with some clever way to win.

Like, look at the two Happy Death Day movies (horror movies about a girl being in a time loop, where she keeps reliving her murder until she can stop her murder). In the first one, the power went out over and over again (and the film made a point of noting this. And I think at some points it even hurt Tree). But at the end of the movie, she's done this SO many times and knows when the power goes out when no one else does. So she's cornered by who's believed to be the Big Bad and he has a gun to her head... but then the power goes out (she was counting on it), and when it's back on, she's behind him with a gun pointed at him and pulls the trigger. Something similar happens in the second movie, when she's fighting the Big Bad in the hospital. She only has a screw to protect herself with, for which he mocks her, but she then turns the MRI on, so he gets sucked to it (because he was wearing metal) and lets the screwdriver go, so it flies at him with enough force to kill him.

It's also things like how Aladdin came up with the clever idea to make Jafar wish he was a Genie, so that he'd be trapped in the lamp.

Or how when Buffy the Vampire Slayer is facing the worst vampire in the world, Angelus (and her former lover), when he tells her, "No weapons, no friends, no hope. Take all that away and what's left?", she's able to catch the sword in her hands he means too kill her with and say, "Me" and slam the hilt of the sword into his face, and get the upper hand again... And I feel like we almost could have had a moment like that in this, but no!

Just... do this kind of thing, Nomura. It would be refreshing and awe-inspiring. But who am I kidding? I know he's not that good a writer. And these days, in his eyes, you're only worth something and can win, if you can smack someone with a Keyblade really hard.