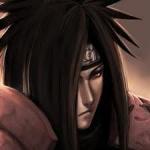 Joined

Nov 28, 2008
Messages

6,422
Awards

1
I just finished reading the translation for the 358/2 days novel and according to the novel Marluxia has heard of Keyblade wielders. Not just one keyblade wielder or the keyblade but he said he heard of multiple keyblade wielders. He said he had never met one though, not even in his memories (I assume he's talking about when he was whole).

So how did Marluxia know about Keyblade wielders when he was whole, without meeting one? Does this mean his somebody could appear in BBS, though TAV will not interact with him directly?

I just found it interesting.