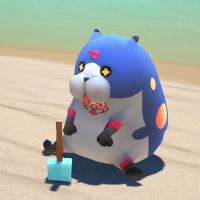 trapped in revamp hell
Staff member
Joined

Nov 1, 2009
Messages

17,758
Awards

36
The official KINGDOM HEARTS Melody of Memory website has updated with a new wave of confirmed songs! This brings the current total up to 143 songs. 
View our updated song list here.
KINGDOM HEARTS
An Adventure in Atlantica
End of the World
Pirate's Gigue
Captain Hook's Pirate Ship
Fragments of Sorrow
Guardando nel buio
Hollow Bastion
Monstrous Monstro
Spooks of Halloween Town
KINGDOM HEARTS II
Dance of the Daring
Fields of Honor
Old Friends, Old Rivals
Rowdy Rumble
Sacred Moon
Byte Bashing
Desire for All That Is Lost
Monochrome Dreams
What Lies Beneath
KINGDOM HEARTS II Final Mix
What A Surprise?!
Happy Holidays!
358/2 Days
Crossing to Neverland
Birth by Sleep
Black Garden
Castle Escapade
Makaukau?
Neverland's Scherzo
The Secret Whispers
The Tumbling
Daydream upon Neverland
Radiant Garden
Risky Romp
Dream Drop Distance
Access the Grid
Digital Domination
La Cloche
Prankster's Party
Le Sanctuaire
Sacred Distance
Piano Collections KINGDOM HEARTS
Sora - Allegro con brio
Piano Collections KINGDOM HEARTS FIELD & BATTLE
Medley of Conflict
Other Titles
Circle of Life
A Whole New World
Beauty and the Beast
Follow Kingdom Hearts Insider on Facebook and Twitter for the latest updates on Kingdom Hearts Union χ [Cross], Kingdom Hearts Dark Road, Kingdom Hearts III, Kingdom Hearts Melody of Memory, and all things Kingdom Hearts and The World Ends With You!
Last edited by a moderator: