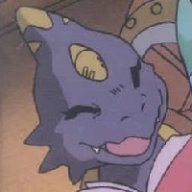 Joined

Jun 12, 2021
Messages

395
Awards

3
This was brought up in the shipping thread, but I've decided that it needs a topic of its own.

Namine would have made more sense as the narrator of MoM than Kairi or Chirithy. The memories of Sora and the people connected to him are her thing! At the very least have been involved in the plot, but instead she's nowhere to be seen. It's very easy to imagine an alternate plot for MoM that involves Namine going through the memories of the main characters to find clues about what happened to Sora.

Ironically, this would provide a better excuse for why Kairi isn't a fully playable character: she's been stuck as a supporting character so there's less of her memories to explore. Kairi needs all the spotlight and character development she can get, which is my one point of contention for this idea. But Kairi and Namine's connection means that it should still be possible to include flashbacks to Kairi's past.

Also, getting multiple notes in a row is called a chain. They had the perfect opportunity to connect it to they pre-existing concept of memory chains and they missed it!

Thank you for coming to my TED Talk.