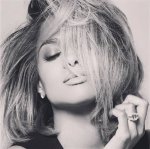 Joined

Sep 20, 2004
Messages

2,599
Location
Earlier in the year, I was diagnosed with severe anxiety and severe depression. To be honest, this had probably been going on for some time, but it was only intercepted and identified after I had a series of particularly bad panic attacks. I was referred to a Psychological Unit, but bureaucracy and lack of resourcing meant that it was months later before they started on treatment. This took the place of several CBT sessions (or rather, a 'lite' version of CBT, guided by 'psychological well-being practitioners'). I hugely appreciated the support, but being as superficial as it was, it had very little curative value. In my opinion, its chief flaw is that, even though it tries to correct negative thought patterns, it doesn't establish and untangle the origins behind these.

All this was very low-key. I never went on any medication. I didn't really tell anyone about this, even my parents. It was a terribly sad time - probably exacerbated by the lack of a support network. I simply internalized all my distress in the most accommodating of ways, so that I could go about all my daily activities, as per normal.

To contextualize: I've always had melancholic tendencies, but I think the severity of the depression was attributable to few very testing things which regrettably happened simultaneously - and, I believe nearly everyone would have struggled given the conditions. Thus, being 'circumstantial', many of these problems have more or less dissipated, but I still feel highly anxious. I still have incredibly bad insomnia, and have many symptoms of anxiety, like trouble breathing and tightness in my chest. I heard that depression is a response to pass loss, and anxiety a reaction to future loss. I feel like I'm preparing for that time when things will inevitably fall apart – as they had previously done – and I will be unable to cope. I often find myself preparing for a fight or flight scenario that will only manifest within the confines of my imagination. I'm obsessively trying to control as much as possible, because of the things that I couldn't control, that I suffered so badly from.

In short, I'm expending an unnatural amount of mental activity with constant worrying, and over speculation, and meanwhile, I feel physically drained. I don't have many serious problems, it's just the 'what-if's that are stopping me from living my life...

So, I was wondering if anyone had any experiences with depression, anxiety or any other variants of mental health problems? If so, how has it affected you and how are you dealing with it? What treatments work the best? Did you manage to recover?

Thanks in advance for any comments, advice and so on.