Joined

Aug 30, 2009
Messages

5,434
So we've seen the new scans and the trailer right.
Well from what we've seen we can see Ven not only has a connection with Vanitas but with MX too
I think that connection is a big one because MX is the one who took Ven out of Chamber of Waking
Yes Im going to say that this takes place before or during the very beginning of BBS and yes I know it hasnt been confirmed that its CoW but thats what we all think and I also think Ven was born in CoW because of what Ansem the Wise said and it shows the picture above when he says it
So I say MX took out Ven out and how I know this is because if you look closely in the picture you'll see Ven with with out his armor and then what we saw from the scans
he doesnt have his armor there either
Also this would be the picture where MX is entering CO to pick Ven up (Vanitas is with him too)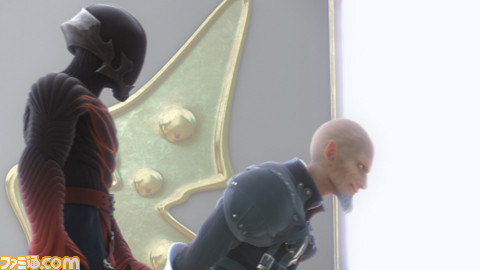 I think that Ven will be pretty clueless also because he looks sorta like that in the pictures above (sorta like Roxas I guess,not really) and after MX takes Ven out of the CoW he leaves him with Master Eraqus but watching over him and sending Vanitas to watch him too
Also there are parts where Ven deosnt know MX but MX clearly know him
and MX also tells Vanitas "So how is Ventus"
Vanitas replies "I'll need to make him stronger"
So why would MX want Ven
I have two reason for this
1) MX wanted to make Terra give into darkness and he needed something that will weak him down and Ven will be that person
2) Ven holds some extraordinary powers that MX want to use for but he needed Ven to train and use the keyblade and this also be some sort of connection to Sora too
Well thats really it
Im not good with theories so disagree if you want
Flame. Discuss.