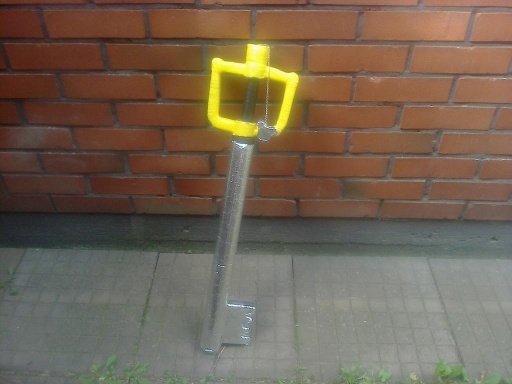 Joined

Feb 23, 2020
Messages

30
Awards

0
Location
if you want to understand my point of view on aqua then read This

Aqua... is a character I don't hate but I also don't love, I'm just not a big fan of her, i don't approve of her popularity because her character is just bland, she's definitely not a bad character but she is a mediocre at best, Aqua being a Female and the fact that she is associated with the color blue (most likely the most favored color in the world) is probably all that she has, which in my opinion is what makes her popular, but as a character she is less interesting then most of the main characters, all she is, is a strong female character and her main color is blue, Like are you for real Nomura? Blue hair, blue eyes, blue clothing, blue armor, blue wayfinder, blue keyblade, blue glider, Blue station of awakening, Like OKAY Nomura I get it you're trying to shove her down my throat cause I too love the color blue but seriously stop... nothing really is interesting about her, I get that fans can like her and nothing wrong with that, just like me liking Laraxene (she is a great villain) But why overrate her? Heck even Nomura in one of his old interviews was worried that aqua wouldn't be popular enough cause she is new and isn't connected to the lore as much as ventus and terra, but look at her now... she's in the top and I just don't get it... is it the fact that she is a girl? Or is it that her color is blue? Or cause she is strong and can handle her own in a fight? There is just nothing sparkling about her, there's just no real reasons to put her above many awesome characters, sadly all I see is that people will try to make dumb excuses for her, claiming there are many reasons why she is An amazing character, but guess what? none of those reasons are enough for her to top the other characters, honestly I would have liked to see why many say aqua is an amazing character, I was looking forward to seeing their reasons, but none of the reasons they brought Is Good enough in fact it's weak.

Either way Here are the reasons why they say aqua is the best character (which I will debunk now)

"Reason Number 1". Because She is selfless

Well guess what? Pretty much most of the KH characters are selfless

1. Sora (sacrifices himself for his friends)

2. Ventus (scarified himself for terra and aqua)

3. Terra (willing to sacrifice himself for his friends)

4. Xion (kills herself so everyone can be happy)

5. Kairi (is willing to do anything to protect those that she holds dear)

6. Riku (pretty much his whole journey, he was selfless for the sake of the people he cares about)

7. Namine (sacrificed her own happiness just for Sora and his friends can be happy)

"Reason Number 2". Because she didn't stray from the Good path

Well ofc she won't stray from her path wanna know why?

1. In bbs Eraqus wasn't a jerk to her like he was to terra and ventus, he trusted her (unlike terra) and didn't lock her in the land of departure (like ventus) and most importantly he didn't fear her like he did with terra (darkness) and ventus (the X-Blade)

2. She didn't have Xehanort on her tail like terra and ventus did, she wasn't part of xehanort plan so he decided to let her roam free, basically she didn't stray from her path like her friends cause she didn't have the main antagonist on her trail...

3. Her Fans say she never stray from the Good path and never weavers? But looks like she did both... Aqua trust in terra weavers (believes an old witch rather then her best friend) and when she fell into darkness she gave up numerous times ( not really a bad things I actually like those flaws of her) so technically means she strayed from the Good path, her trust in her allies weakened and in the realm of darkness she gave up and was willing to accept darkness and fades away and eventually become tainted with darkness (Anti Aqua) just like terra and ventus, so what is that about her not straying from her path again? In bbs she was the only lucky one not to be targeted by xehanort, but whenever she comes in contact with darkness she is the first one to give up, oh and did I mention the possibility that aqua was ready to slaughter lady tremaine and her daughters just cause she sensed darkness in them? Looks like someone blinded by the light just like her master

"Reason Number 3". She clean the boys mess

That's really a stupid and weak reason, I cannot help but facepalm myself 10 times, can you please tell me when did aqua clean up after her friends? She always visits the worlds last so ofc the timing was perfect for her to save the day, just like how terra was unlucky to always ran into the villains first because most of the time he visits the worlds before ventus and aqua, and mind I ask what major thing did Aqua do to clean after her friends? How about we list them and find out? Shall we? Yes we shall!

1, Castle of dreams.

the boys didn't do anything for aqua to clean up their mess, she just came in and helped the Disney characters like what her friends did

2. Enchanted dominion

The only one that cleaned up his friend mess was ventus, cleaned up terra's mess when he saved Aurora's heart, after that ven didn't do anything for aqua to clean up after him he just left to the next world

3. Dwarf woodland.

ventus cleaned up after terra when he saved Snow White and took her to a shelter, ofc ventus left a mess behind when he gave the queen the poison apple back, the only thing aqua did was tell the prince of Snow White whereabouts, don't know if that even counts as cleaning after her ventus cause the prince might have found Snow White eventually when he went to look for her, but anyway this world is the closest thing of her cleaning after Ventus

4. Hollow bastion

Ventus cleaned Aqua's Mess here,

after the harsh words Aqua gave to terra, it made terra lose his trust in everyone except Master xehanort, that's when ventus came in (after terra fight with brain) and told him that he still trusts him, which help boosted terra confidence in his friends again, ventus is the one trying to keep all three of them together not Aqua

5. Disney town

Nothing to say here again

6. Olympus

Nothing happened here

7. Deep space

I guess terra freeing jumba can count as a mess so aqua cleaned terra's mess this time,

8. Neverland

Terra getting tricked by hook was a big mess but he solved it himself this time by saving tinker bell and the lost kids, he didn't let anyone clean after him this time, same with ven he didn't leave a mess behind for aqua to leave

9. Keyblade graveyard

All three of them played big part here but ventus preventing the completion of the most powerful weapon the X-Blade, and cause of that he saved his friends, the X-blade aqua and ventus clashed against was incomplete one that's why they stood a chance, plus ventus aiding aqua from the inside is what gave her the win

So you see it's ventus who mostly clean after his friends and the one who keeps them together not Aqua

there is just no Good reason that puts her above the other characters other then her being Ahem A strong Female, that's mostly why she is popular, she has nothing going on for her other then i want to be with my friends, the only time the story focused around her was the sequel a fragmentary passage 2.0, it's plain and simple Aqua is just an overrated bland character and mediocre at best,

That's my point of view on her, I might sounded a bit aggressive with this essay but I still don't hate Aqua she is in the middle for me, A decent or better say Good character, but that's all.
Sorry for drawing you back. You can just skip all of this if you've had enough.
But hey, isn't the real purpose of these threads to learning to understand the new points of view?
So it's more than fine to stand up for what you believe in.
In Dwarf Woodland and Enchanted Domionion Ven does the take first big steps to make things right. But the thing is that he leaves things unfinished, partly for unawareness. Still, Aqua is the one who finishes things in both worlds.
I do get what you say how Aqua's "character is just bland". But that's still the last word I would use about her. I look at her virtues from a completely different perspective, and that's why they are the main reason why I like her. Besides her strength, she's humble, doesn't make a big deal of herself, but always puts other's needs before hers. She doesn't have Xehanort on her back, because he saw Aqua's too balanced to be converted.
These are the kind features though, that are often overlooked in real life. Because they are often interpreted as signs of weakness, or as obvious things that everybody possesses. Despite the fact that few people actually do for real. So I love it how most of the fans of the game can appreciate her. Even when it does partly come from the simple fact that she was the 1st strong female hero of the series.
And no, my statement isn't that Aqua is "the only good one in the middle of darkness". Her friends have most of their strengths as well. But in BBS I sometimes get the feeling that especially Ven values Terra far more than her. They both do care about her, but take her a bit for granted every now and then. And she doesn't even seem to mind that much. She does give in eventually in the Realm of Darkness. But that happens after spending more than a decade there all alone, when she defends Ansem the Wise despite having no weapon. After that, she ends up into situation where things are beyond her control. Like how they've mostly been for a long time.
Yes, there was that short moment in Enchanted Dominion when she doubts Terra. But I feel you forget two things: 1. Her *last* words to Maleficent about that subject were "Terra would never do anything to help you! Stop Lying!" 2. Maleficent didn't completely lie. She did leave out essential parts of the story to demonize Terra even further. But Maleficent still did manage to take control of him because he did have darkness inside. And even when Aqua's words were badly placed in Hollow Bastion, there was still justified concern behind them. And it also shows a lot of character that you dare to tell your friend the truth even when they don't like it. That proves his/her well-being means more to you than what they think of you personally. +Terra knows himself that he has messed up twice already. So I say it was a bit hypocrite to get so mad, when he's told that he should be more careful.
ps. Sorry for using the word 'but' so often...
I'm trying to point out that I do see trough both sides of the coin.