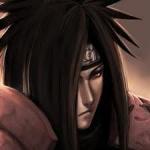 Joined

Nov 28, 2008
Messages

6,422
Awards

1
I came up with this not too long ago and thought I might as well post this.

Well we have good reason to believe Mysterious Figure is some sort of time traveler. We also know that according to Yen Sid MX may not be working alone now that he is coming back. So what if MF is working with MX? MX wanted to start a second keyblade war, right? Well what if MX had MF use his time traveling powers to travel through the past and test very powerfull keyblade wielders throughout the past so that one day they can kidnap and gather them in the future (KH3 or a future game) and have this mass collection of powerfull wielders battle eachother in a second Keyblade War?

This would explain why MF went back in time and battled TAV, he was testing them to see if they were strong enough to compete in a future Keyblade War.

Try not to flame, I came up with this rather fast so yeah.