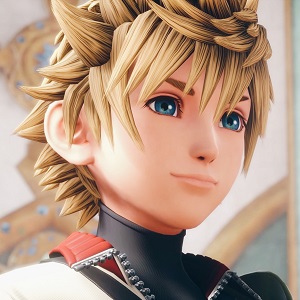 Joined

Oct 22, 2010
Messages

10,531
Awards

37
Location
buugh but bwahopl?

MX RoL RoD CoD CO TAV HPO DtD IKK TWTWN BHK TWTN DI ASoD PoH WtD LS MF

Bwahopl. BWAHOPL.
LOL, let's see how many I can decipher...
Err...buugh? No idea...
MX = Master Xehanort
RoL = Realm of Light
RoD = Realm of Darkness
CoD = Cloud of Darkness...err, no, that's from Final Fantasy, lol
CO = Castle Oblivion
TAV = Terra, Aqua, Ventus
HPO = No idea
DtD = Door to Darkness
IKK = Inverse Kingdom Key (aka Kingdom Key D)
TWTNW = The world that never was
BHK = Blonde Haired Kid (aka Roxas)
DI = Destiny Islands
ASoD = Ansem, Seeker of Darkness (aka Xehanort's heartless)
PoH = Princess of Heart or Princesses of Heart
WtD = Warrior the dumbass? Nope, no idea.
LS = Lingering Sentiment
MF = Mysterious Figure