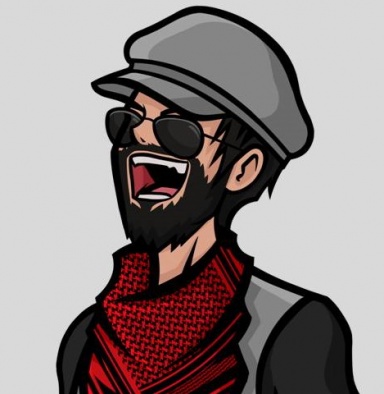 Joined

Feb 2, 2021
Messages

13
Awards

4
Location
Website
It is with the greatest pleasure that I announce
Simple & Clean: Unlocking Kingdom Hearts
will release March 3rd 2022.
The book will recap and assess the entire Dark Seeker Saga. eBook pre-orders are now live, and will also be available in paperback and hardcover from 03/03/2022. Relive the magic of the entire
Kingdom Hearts
series to date with a full chronological plot summary, evaluation of character relationships and lore, critique of storytelling technique and narrative devices, and much, much more.
​
Contents:
Opening
Foreword
Introduction
The Story So Far: 'The Dark Seeker Saga'
A Short History
WTF is 'Kingdom Hearts'?
The Time Line: A Chronological Summary
Square Mouse Ears
Who Is The Audience Here, and How Has It Changed?
Disney Characters
Square Enix Characters
Symbolism & Usage
Composition: The Evolution of Story, Structure and Style
Evolution of the Gameplay Experience
Music & Style
Pacing & Division of Plot
Powers of 3: Trios
Stakes
Critical Mode: Smudges on the Rose-Tinted Glasses
Darkness of the Unknown
Hope & Despair
Body-Snatching & Puppeteering
Identity Crises
Riku as the Fallen Hero: An Arc of Grief and Trauma
Atonement
Isn't This Bromantic?
Boys, Boys, Boys
Sora & Riku
Axel & Roxas
Lea & Isa
Terra & Ventus
KLAXON: The Feminine Situation
Kairi, Larxene, Aqua, Xion, Olette and Naminé (KLAXON)
The Bechdel Test
Expectations vs. Outcomes
The Many Faces of Master Xehanort
A Man With A Plan
The Author: Nomura as Xehanort
Organization XIII
X: The Recusant's Sigil
The Pay-Off
Hearts
Lineage of 'The Chosen'
The Human Heart
Hurt
Re:Completion
Afterword
Secret Report
Acknowledgements
Recommended Resources​

Pre-orders for the eBook edition are open via Amazon worldwide - several links are included below:​
I hope that this might be something to fill the time while we wait for news on April 10th. For those interested in physical editions, be warned the book is BIG - the hardcover making an excellent collectors item and companion text. Whether new to the series or a 20 years veteran, Simple & Clean captures the essence of Kingdom Hearts magic and explores many concepts within its own foundations - some of which the games themselves have yet to explore.
As before, with Melodies of Life, this is part retrospect, part analysis and is written as a demonstration of applying critical theory and literary criticism to the video game medium in the hopes that one day there will be many, many more books about interactive storytelling and our favourite video games.
Thanks for your attention - stay safe, everyone, and may your heart be your guiding key!
- JLC