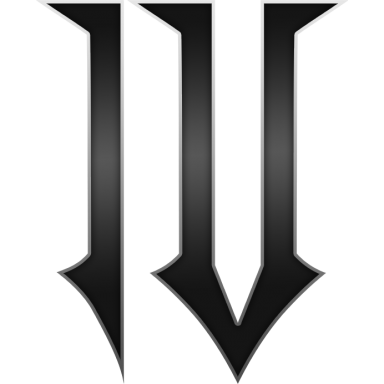 Joined

Jul 16, 2008
Messages

2,131
Awards

4
Age

32
Location
MonsterVine interview with Tetsuya Nomura
it's a work in progress apparently:
Why Is BBS on the PSP?
Because of the similarities in development concept, performance and design to the PS2, so they feel it would be the perfect platform. So basically they picked a system to which they could use similar design choices to what they did in past titles.
Will you look more into the past of Kingdom Hearts, e.g. The Keyblade War?
They have base concepts for the past, which they look into in BBS, but no plans for a new prequel, or anything about the Keyblade War, at least not at the moment. He's always thinking about the next title while in production of the current one The end of BBS will give players more interest in what will happen next in the story.
Does this mean there will be a sequel to BBS?
He said it was "Difficult to reveal now". So he was basically saying, something is in the works, there is just not announcement now.
What are the Differences between the Japanese and Western version?
He said there were too many changes to list them all now, but there will be exclusive hidden bosses, overall difficultly will be ramped up when compared to the Japanese version along with the addition of a harder difficultly mode 'Critical Mode'. New keyblades and more music for the music mini-game.
Why will the game be harder?
When Japanese play Western games in their point of view our games are far more difficult for them. He says this is because the ration of casual players is much higher in Japan. So they have changed the difficulty to keep up with western expectations. He also goes onto say that the Hidden Boss shown in the English trailer was tested in Japan. Those testing it said afterwards, that they found it so hard they will never try it again.
Is that Hidden Boss a member of Org XIII?
It's a secret. Basically keeping the same mystery all KH hidden bosses have.
Will there be a BBS: Final Mix?
No plans at the moment. Though after seeing the new trailer Japanse fans are arguing about the extras we are getting in the West. But at the same time he isn't sure how many of them could actually stand the difficulty.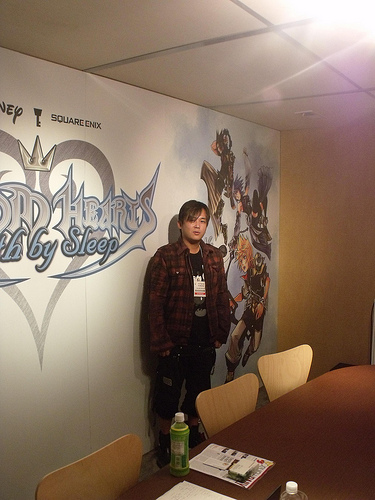 Nomura at E3
SOURCE:
Kingdom Hearts Ultimania
Last edited: