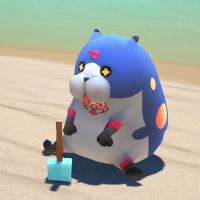 trapped in revamp hell
Staff member
Joined

Nov 1, 2009
Messages

17,759
Awards

36
Re: New Scan: Olympus Coliseum + FF Character in BBS

The FF characters that have appeared in KH have all been from games Nomura's worked on (FFVI, FFVII, FFVIII, FFX) I'm not sure about FFIX though; personally, I thought Vivi's presence was as random as Setzer's, being the only two from their respective games. I know he did some work for VI, but Nomura didn't work on FFIX at all...

Hmm, Irvine Kinneas from FFVIII was also supposed to be in KH1 on the island, but was replaced with Wakka, so he might have a chance in the future games... Frankly, I'd prefer some characters pre-VII. And Tactics. Ramza deserves a spot in KH.