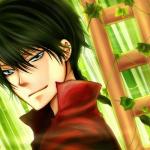 Joined

Apr 16, 2007
Messages

6,313
Age

36
Location
Well I made baseball thread and the Football thread so might as well be the one to make my favorite sport's thread. Of course don't plan to see many people in here besides being retarded to bash the sport...

So The hockey season kicked off last night and today they have the start of the games overseas. Not sure why the NHL named the games overseas "NHL Premier" if the games aren't even the first games of the season.

Well after 1 night though the main shocker came with the Avs beating the powerful sharks, but number 19 getting his number retired could have added an extra motivation for the team to win. Capitals win with Ovie scoring on 2 pretty nice goals against a team everyone thinks will be at the top again. I am somewhat surprised that the Canucks dropped their first game to the Flames, but both those team are good so that division could be pretty nice.

Today Chicago drops their first game to Flordia. Not being able to hold the lead was the problem and if they want to be a winning team again this year they need to control that. Now I am off to watch the Blues hopefully destroy those damn Red Wings. I love hockey.