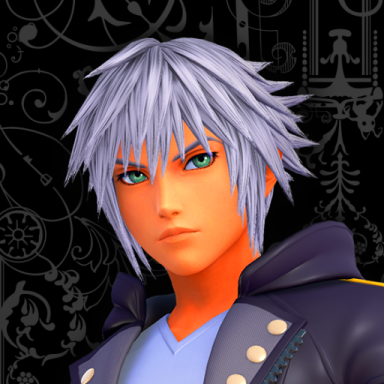 Joined

Oct 14, 2013
Messages

508
Awards

11
No Man's Sky is a space sci-fi game based on exploration and survival in a procedurally generated universe. Everyone will start on a random planet on the outer rim of a galaxy. The ultimate goal of the game it to get to the center of the galaxy. It will take around 2 hours to leave the first planet you start on and around 40-100 hours to get to the center. The game will be releasing on PC and PS4.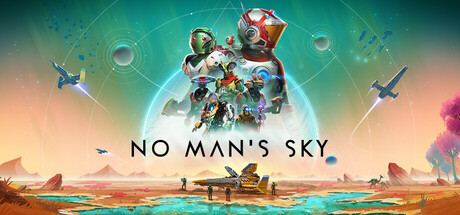 ​
No Man's Sky is being produced by the company Hello Games. Hello Games is a small indie studio who are also behind the Joe Danger series. Hello Games was founded in 2009 by former EA employees Sean Genius Murray and Grant Duncan. The Hello Games office was flooded on Christmas Eve 2013 but they didn't let this set them back.
​
There are 18 quintillion planets (18,446,744,073,709,551,616) in the game and the chances of running into another player are beyond slim. The planets are planet sized planets, meaning you can walk around the planet and it can take days, weeks, or possibly even a month from start to finish. Planets can range from lush garden worlds to barren, toxic, or lava worlds. 90% of the planets will be barren with no life while the remaining 10% will. Whether it be be 100 planets, 1000 planets, or 1 million planets, 10% is 10%. Planets may also have moons orbiting them which some may have life on. You can also name planets and creatures by uploading them to the atlas. There will be a profanity filter but some will find ways around that, I'm sure of it.
​
There will also be guardians of planets. These guardians are called sentinels. Sentinels are not on every planet but can be a pain when exploring a planet. Attacking/killing an animal, attacking sentinels, mining heavily, or destroying buildings will draw their attention towards you. Doing these things will start you off with a star in the wanted level; containing 5 stars. When 5 stars are achieved, you may be hunted through the galaxy. You can get rid of your wanted level by evading/hiding or flying off into space.
​
Factions and NPCs are also in the game. Forming a relationship with factions can help assist you in you combat and will give you rewards. Becoming an enemy will cause them to attack you. You will be given opitions to communicate the NPCs. The better you interact with NPCs, the higher your repuation will be with that faction.
Starships allow you to travel through almost endless space. There are three types of starships. Fighter, Trader, and Explorer. Fighter ships are suited for combat; equipped to taking some damage. Trader ships enable you to carry more cargo but are slower than fighter ships. Explorer ships are meant primarily for exploring. They are the fastest type of ship and are designed with a better hyperdrive. Hyperdrives are used to travel quickly from one solar system to another in a shorter amount of time. Hyperdrives require resources and elements to continue using. Ships along with weapons, animals, planets, and most things in the game are procedurally generated.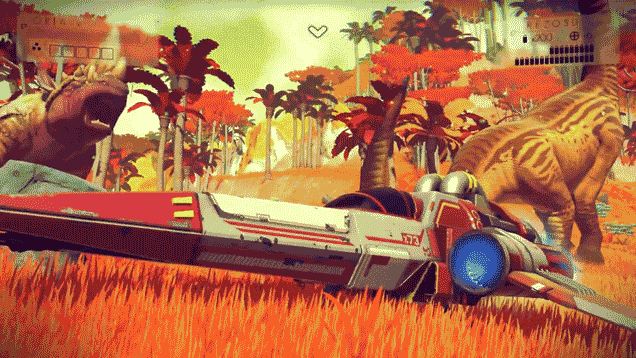 ​
Many things I missed out on can be explained in the following videos.
I have been following this game for almost two years and have anticipated it ever since I first found out about it. The "main goal" of the game is to reach the center of the galaxy and will be for most people. Those who enjoy endless exploration will surely love this game.
Last edited: