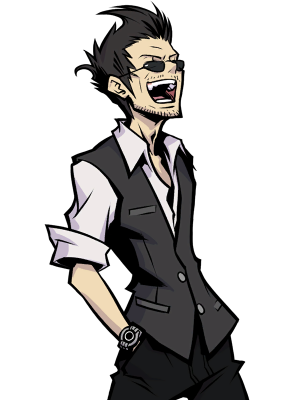 Joined

Apr 13, 2007
Messages

5,773
Awards

4
Website
I've been thinking about the whole idea of Kingdom Hearts, nobodies, and the idea that nobodies want Kingdom Hearts in order to get their hearts back.

Now that we know (through Braig) that nobodies have their powers before their heart is taken (a.k.a. their original selves), it seems to me that nobodies have no real reason to create Kingdom Hearts. They gain nothing they didn't have in their former lives, and lose any ability to feel emotion.

But of course, that's exactly what they want to get back, to recover these lost emotions. But to me, it seems that instead of manipulating a keyblader into killing thousands of heartless, they could simply manipulate him to kill the heartless that have the nobody in question's heart.

What I'm really getting at is, didn't Xemnas know that Sora killed the heartless Ansem? And wouldn't Xemnas be able to connect the dots and figure out that Ansem was his heartless (which I'm pretty sure HE ALREADY KNEW), and realize that all he has to do is "die" to get his heart back?

tl;dr, I feel like Xemnas could have committed suicide and accomplished way more than he did by going through all of that trouble in Kingdom Hearts II. And really, in the end, he accomplished exactly what he wanted to by having Sora kill him.