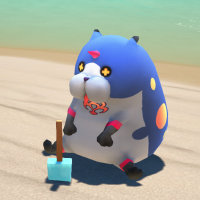 trapped in revamp hell
Staff member
Actually I believe it's more up to Nomura, as Disney doesn't seem to want to do anything with the KH-exclusive characters without his approval, and all three of em have to be in agreement.

If anything I think his lack of a response to and/or lack of knowledge of the Sora4Smash stuff is the reason Sora hasn't shown up yet.
No, I mean that Smash is not his game and it's not right for him to drop hints about what people in other companies are working on. We didn't see anyone from Atlus teasing Joker, for example.