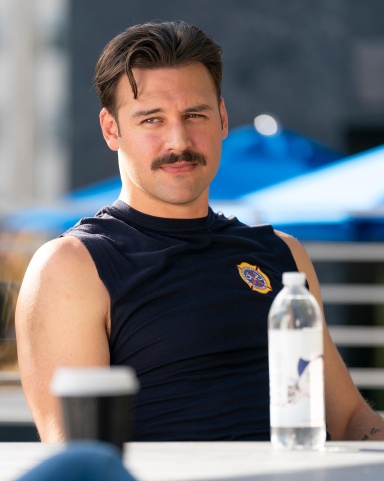 written in the stars
Staff member
Joined

Jul 13, 2008
Messages

35,501
Awards

96
Age

31
Location
Website
Famitsu was able to sit down with Kingdom Hearts Series Director Tetsuya Nomura to discuss the brand new title in the series, Kingdom Hearts HD 2.8 Final Chapter Prologue. In this final part of the interview, Nomura discusses Kingdom Hearts χ Back Cover & Unchained χ, Big Hero 6 in Kingdom Hearts 3, and a small update about Final Fantasy VII Remake.
Spoiler warning for the Kingdom Hearts χ Back Cover & Unchained χ content!
The final part of the interview can be viewed below, translated thanks to Zephyr! You can read the first part here and the second part here.
––So the King also holds the key. Following KHχ Back Cover, the service for Unchained χ recently begun and is it possible you can talk about a little bit about the situation?

Nomura: I apologize for the server difficulties when the service began. Up to this point, we asked to cooperate in departments that have a like-house server management and we are continuing to improve it. First, we are working on server stability, and eventually corresponding to other parts of the inconvenience. Gradually, there will be events and the like that will appear.

––For stability, it recently is running very smoothly. Playing it skillfully will be addicting.

Nomura: Smartphones are kept close in our lives so it has come to mind that we can enjoy the feeling of KH even for a little bit. It really has become such a game. From now on, we have announced to continue adding 50 quests each month until January. Because of the continuing updates, I think you will enjoy it.

––I definitely wanted to experience that feeling of crispness. However again about KHχ Back Cover, it is drawn in the perspective of the five Foreteller?

Nomura: There is also the Foreteller's leader, "Master of Masters". The person Chirithy talks about is "this individual" being referred to as his "master".

––So Chirithy was created.

Nomura: Yes. However, the Master of Masters is regarded differently and isn't what people call normally as a "master". Because it's being referred to as a Master of Masters, it indicates the person's standing position. The Foretellers themselves are Keyblade Masters. Their teacher however is the Master of Masters. That is what I mean by Master of Masters.

––There are a lot of mysteries surrounding the Foretellers and their master deepens the mystery even further.

Nomura: In KHχ Back Cover, there is quite a turn of events for them. By the way, there was black coated person in KHχ.

––Ahh, the five Foretellers were the ones speaking…

Nomura: KHχ and KH Unchained χ proceeds in the player's point of view and there are the Foretellers we don't know very much about. In "Back Cover", which had recently shown a little in the trailer, you can draw on the differences of their personality and speculation between each of them. Maybe then, we can glimpse the nature that belongs to each of the unions and question "why were they thinking about that" and maybe this is where their interests become divided (laughs).

––Expecting this from the series is a real thrill. At the same time in the trailer, it was refreshing to hear Chirithy's voice. Was the person in charge of the voice Tomoko Kaneda?

Nomura: Yes. We have recorded in mind of "sadness/heartrending" and I think it turned out well.

■ This all leads to KINGDOM HEARTS III

––So all of the stories in KH2.8 connects with KH3 and recently Big Hero 6 was announced to the world. There were great responses.

Nomura: Because we have finally decided on most of the worlds, I'm happy about the fact that this will be available. Big Hero 6 takes place in the near future, with modern cityscapes, it would be a fun world for action and we were decisive in choosing it.

––To summarize, Baymax and Sora confronts the other Baymax the Heartless have taken over?

Nomura: That's right. It takes place after the movie version. Yasue (Co-director Tai Yasue) was eager in saying "I really want to do it!" Because I also like this title, please enjoy and anticipate it when it finishes.

––Mr. Nomura, another work you're directing is a full remake of FINAL FANTASY VII. How is that?

Nomura: In Famitsu's interview (9/20/15), Kitase also answered that. In particular, we are continuing to polish the strategy and feel of battles while being faithful. Although it's pretty far for us to show something, we will do a follow-up in winter. Wait until then.

––In November, D23 Expo Japan 2015 will be held in Tokyo Disneyland for three days and there is a special KH event. And so in the winter, there will likely be more news for the full remake of FINAL FANTASY VII.

Nomura: In addition to preparing them, we are also running a DISSIDIA FINAL FANTASY arcade version. KH2.8 and World of FINAL FANTASY has been announced to be launched in next year's schedule. We also want to continue improving KHχ and KH Unchained χ. The good news is that we are getting help from external sources but even still, I have my hands full in many places (wry smile). We will stay committed to please the fans.
Follow Kingdom Hearts Insider on Facebook, Twitter, and Tumblr for the latest updates on the future of the Kingdom Hearts series.