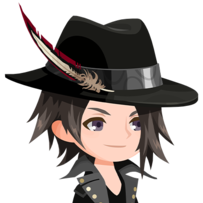 Joined

Jan 10, 2020
Messages

252
Awards

3
The experimental little project I've been working on for some time is now
available at Archive of Our Own
.
This is my understanding of what is going on behind the scenes in the KHUX story, in a format that I hope is a bit more entertaining and easier to understand than my attempts to explain it in forum posts. I believe it to be fully compliant with the currently known canon, except that according to the secret reports Luxu gave away his keyblade much earlier than he does in my story. I had to take some liberty with that to have a proper setting for it.
Constructive feedback is welcome. I'm especially interested in comments on my writing, because it's been something like 25+ years since the last time I wrote any kind of fiction, and I consider this a practise run for much bigger projects in the future. But of course you can discuss the theory as well.
Let's see where this goes...