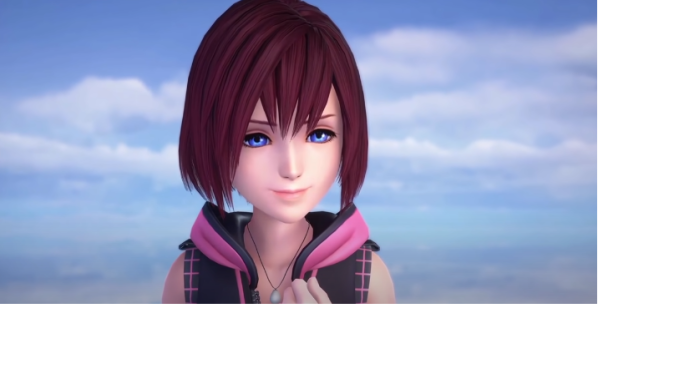 Joined

Feb 23, 2011
Messages

1,898
Awards

28
Age

31
Location
Website
...I actually
did
ask about the BbSFM secret ending, secret episode, the new content in Re:Coded, the cut Jungle Book world, and the Buzz and Woody summons. Great minds really think alike, huh?
Anyway, if anyone's taking the survey for the first time, or for another time, could you ask about why there wasn't a Xion card in the version of Re:CoM in I.5, and about the KH online game hinted at by Pleasant?
Some other questions I've thought of for people to possibly ask are: how do the intermediate weapons work in the series... Err, I don't know if that's the right word for it exactly. But, you know? Something you use before getting a Keyblade? Like the wooden Keyblade for Ventus, the stick for Roxas, Axel's chakrams, etc. They probably won't answer that, but I'm curious about how the process works, and this might be the chance to get some cool answers like that.
Another thing that could be asked is if Kairi gave Sora a new body when she restored him in KH1, or if he was essentially a walking heart that she purified the Darkness around. Technically, I think we're all pretty sure on this, but I certainly wouldn't mind knowing for sure, and hearing Nomura's take on it, if we're lucky. I'd really like to know how all of the finer details of the series work.
And though this might be getting into KHIII territory, maybe someone could ask if because of the "I see myself the way you remember me,," and "it's when other people look at us and see someone that we each truly start to exist" ideas, if that means Roxas, Naminé, and Xion will always look the same as they do now, even if/when they become their own people.
Anyway, I mostly asked plot questions like that. I don't know if that's what they wanted, but I tried to be creative, I guess, so we'll see how this all goes.
One of my favorite questions I came up with was if KH characters are made out of hearts, memories, and light instead of flesh and blood like we are... I probably went too in-depth with these questions, but I don't regret it.
Edit: And though this is possibly also getting into the KHIII area, someone could venture about whether or not we'll see the Re:Coded characters again, or if that's a done deal.