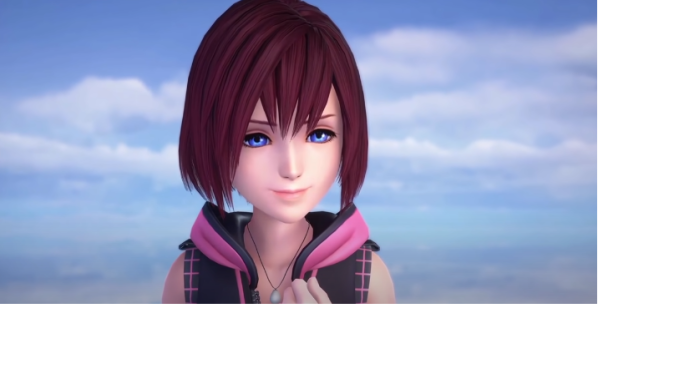 Joined

Feb 23, 2011
Messages

1,898
Awards

28
Age

31
Location
Website
I'm a SoKai shipper forever and always (though I don't mind SoRiKai). They're the first thing I ever truly shipped, and my love for them has never died, thus they're my ultimate OTP. Later, when I have time, I might update this and explain why, because everyone's always like, "Eghad! How can you like a pairing with such bad writing?!"
Other ships I like are RokuShi, Namiku, Terqua (I guess. Though I kind of don't get what the hype about this one is. I think people are somewhat reaching when they think they like each other), Haynette (perhaps. But I don't care about them much, if at all. I could just as easily ship Pence/Olette or something), Gulava, Skulmera, Player/Strelitzia, and Ira/Invi (just because of that one line you can take out of context in Back Cover. LOL Maybe also Aced and Invi, because they remind me of Terqua, but mostly Ira and Invi). Maaaaaaaaaaaybe Laurium and Elrena, as KHIII seemed to hint at them, but I'm afraid that would ruin Larxene's character. And I can just as easily get behind her having feelings for Strelitzia. Maaaaaaaaaaybe RokuNami, but I have a love-hate relationship with that one (mainly because Naminé forced Roxas to give up his existence and return to Sora. I get WHY she did it, but still. This is also why I can't ship Riku/Xion like some of the fandom does. And also because I don't see it I also can't ship SoNami because of the brain washing thing).
I maybe have a few more--and some alternate pairings--but these are the ones I seem to really care for, that I search for on Tumblr every day.
And so far, I try not to ship the KHUX and Dark Road characters too much, since we don't know much about them. Except for Xehaqus, of course.
Oh! And AkuSai! How could I forget about them?!
And Yozora and Nameless Star, because of my Noctella feelings.
Edit: A tiny part of me might ship Ven and Skuld now, just for that snow man scene.
Edit 2: The reasons I like SoKai. Though I might miss something, because I have to go to work in, like, five seconds.
They're the first pairing I ever saw who didn't end up together and get their happy ending. And that stuck with me. And ever since then, I've wanted them to have that. And that's true even now, as they're yet to have that. So I guess I love SoKai because they're tragic and star-crossed lovers. And they probably jump-started my love for those.
Speaking of... they were the first pairing to do a lot of tropes that I love. Like the "I was dying and falling into the darkness, but then I heard your voice/saw a light through your voice and you brought me back" one, that since then Jace and Clary and Percy and Annabeth have also done, and I love those ships, too.
I love how Kairi teases Sora (especially in KHI and KHII). To me, this keeps the ship from being too boring or too perfect. I also think they have chemistry via their teasing (and how I miss it in KHIII, but I get there was a war going on). But at the same time, since Kairi (and Sora too, when he dishes it out) never means any of the things she says, it keeps it from being truly harmful.
On that note, I imagine some part of Sora might love and respect Kairi, since (so far) she's his only loved one who's never betrayed him. No wonder she's his light. She's also, like, the only person to not belittle him in KHIII, when Sora was really down on himself. But rather, she believed in him from the get-go.
I actually like that they're the knight and princess trope, since--to my knowledge--that's the first time Disney's ever done that. Usually it's prince and princess, or prince and commoner who becomes a princess through marriage.
I also enjoy that they're like an army man and his wife. Usually, I don't enjoy this--because I'm not a fan of the army--so SoKai's probably the only pairing I can enjoy that sort of feeling with.
And I love how enduring they are. They get through every challenge. And though they don't get to be together all the time, it doesn't change their love for each other and they're able to pick up right where they left off (it's like Buffy and Angel, almost). And Kairi never lost hope that Sora would return to her. I don't know if I'd have that strength.
And they're so innocent and sweet and wholesome. The fact that they seem content to just hold hands and hug. And in a market (at least in America) that's over-saturated with sex, I'll take that any day. I'd even be fine if they never kissed. I even like that they're both light. That bores most people. But I'm getting sick of the "oh, there's a dark person, that this other light character must save," kind of thing, even though not everyone can be saved and such a thing can even destroy the giver. And even though that's too much to expect from anyone, as you can only save yourself.
They also have things in common, that I wish canon would focus on. Like how Kairi was the only one like him, who wanted to find a way to save their Nobody... and how neither of them were chosen to be Keyblade wielders (no one chose Sora, and Aqua chose Kairi by accident).
I even enjoy that their friends who become lovers. And I actually think it's handled pretty well (with some of the awkwardness there. As someone who's been through that, that's a thing that happens that not everyone knows about. And I'm glad it's there), as I don't think Disney movies have ever really done that. And it makes me buy their love, since they've spent eight+ years together and clearly know each other, over say Cinderella and Prince Charming.
They can also be so many things: sweet, tragic, angsty, funny. I love them so much.
And I like how Kairi tries to reverse their gender roles: like to be the one who protects him. She doesn't always succeed, but I appreciate the attempt.
And it's great how KHIII Sora--and especially Re:Mind Sora--seems to see her as an equal now.
There are probably other reasons, but I have to go now
Last edited: