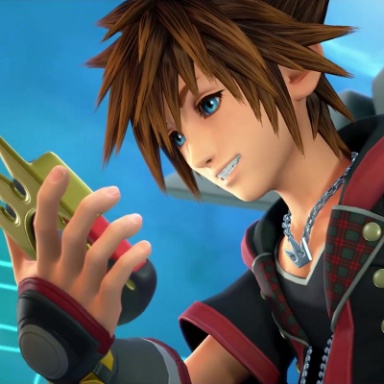 Joined

Jun 23, 2017
Messages

1,223
Awards

23
Location
Between listening to Chikai/the demo we have of Don't Think Twice and looking at the beautiful PS4 theme (it's so much quieter than the ones you get from 1.5+2.5 and 2.8) I just can't stop thinking about how much I want this game. I'm going to get the physical copy with the Bring Arts figures and the digital copy to play the night before that shows up in the mail and I'm just so excited! I'm probably gonna go watch all the trailers again when I get off work too.

The characters, the settings, the worlds, the premise, the weapons, the allies, the skills, the summons, the items, there's nothing I don't like about Kingdom Hearts! I've been streaming the others on Twitch as a "road to KH3" thing but they just aren't scratching that itch anymore! I'm on BBS (been doing 100% critical/proud mode playthroughs because mama didn't raise no wimp) but all I can imagine is the trio's fate in 3!!

TLDR; What are you guys doing to contain the hype and try to prepare your bodies for KH3?