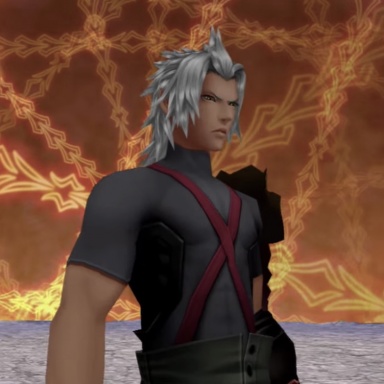 Joined

Aug 25, 2014
Messages

1,527
Awards

33
Location
Jev (GM POST)
Jev Alastar nearly fell as he sprinted into the Harbinger's launch bay, the large doors shutting quickly behind him. He heard angered yelling and the pounding of fists as the doors sealed shut, but he paid it little attention. He attempted to calm his jagged breath as he looked out at the crew ahead of him, attempting to gather a headcount.
"Good, look's like everyone's here,
" he said.
"Lucky we made it out of that chase alive, eh?"
He then walked through the crowd of his crew members, sweat dripping down his forehead from the full-on sprint they had taken to the ship. In his left hand he held the purpose of their mission: a thick, black metal briefcase that he had taken great care to negotiate for. If they had been stopped prison would have been the least of their concerns.
Jev made his way to the elevator at the end of the launch bay and rode it up to the top deck, where he made his way across the deck and to the cockpit, plopping down in his massive black leather seat, which stitched in gold. He pressed the the green icon on the ship's control panel labeled "IGNITION", and the Harbinger instantly whirred to life. He reached is right hand over to the sole lever on the control panel and slowly pushed it forward, taking the ship off of the ground and into the air. Once the lever was fully extended, he pressed the red button on top and the ship zipped into the air, leaving behind the screaming guards of the planet Nikos below. A few button presses later and he had the ship set on autopilot, and os he spun the chair around the face the rest of the deck and kicked his feet up on the outstretching armrest.
Jev gently ran his fingers along the outside of the smooth metal box he had been carrying. Centered on the top side of the case was emblazoned a silver circle that outlined the silvery silhouette of a snowflake. He was the only person in the crew who had seen the box's contents thus far, but he carefully unclasped the case to take another peek anyway.
Inside the case, centered in a wealth of padding, was a small, ice white shard of some alien material. A freezing cold draft of air drifted upward off of the shard, and Jev smiled with less as he looked down at the precious item.
"We're going to be rich!"
he yelled, his excitement getting the better of him for once. He was sure to get double the money they needed to pay off the Harbinger from this one little job, if not more. It was too easy.