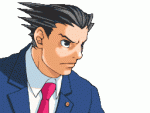 Joined

Mar 2, 2010
Messages

3,484
Awards

2
Age

32
Location
I was just watching Showtime's "The Borgias" a work of historical fiction using real names, locations, and events that I became interested in after playing Assassin's Creed II(which is far more obviously fictional), and I came to wonder a bit about the timeline of things happening.
Typed my inquiry into Bing and I came across a comparison between the the Borgias and the more historically accurate(but also liberty-taking) Borgia:Faith and Fear.
http://exurbe.com/?p=2176
The guy brings up interesting points. A period film or tv show may not possibly be full accurate to said period because, in many cases, details such as item manufacturing may be lost to history, the show in question would be vastly more confusing due to politics and having so many people to deal with, and modern audiences have come to associate some specific visuals with certain tones and behaviors.
I am definitely curious to learn more about these sorts of things, though im not sure how much I'd retain. I certainly agree with him about communicating with the audience being first priority.