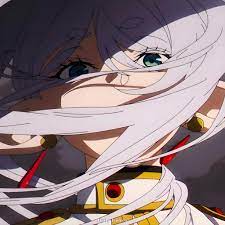 Joined

Sep 25, 2010
Messages

6,258
Awards

26
Age

31
Your eyes are shut tight as consciousness slowly returns to you. A female voice fills the room, but it is hushed, as if it does not want to be heard.
"I see," A man responds, "that would most certainly explain things." The woman says a few more words as your eyes finally and slowly lift. They droop back down without your consent, and you finally force them open after many attempts. During your struggle, you hear a door close somewhere out of your line of sight.
"Welcome to the Velvet Room."
Haven't you...been here before? It was plum colored last time, wasn't it? Or was that a dream? A blue hue has covered the entire room including the colored decorations, from the rugs to the seats with the exception of a few, tinted windows, it seems you are in an airplane. Once you take in the lush interior decorating, you notice one large, elegant sofa placed towards the end of the plane. Sitting alone is a short, aged man whose appearance is quite bizarre. He is dressed quite smartly, in a black suit and white gloves, his current position crouched over a small violet colored coffee table. You then notice a smile on his face beneath closed eyes, and for the moment, you are at ease--well, as much at ease as you can be for the moment.
"...Quite the unusual destiny indeed," The man says. "I am Igor. Perhaps you remember me? This is not our first meeting. Do not be alarmed if you cannot recall the events that have transpired; I have been informed that there has been a Shift in our timeline. Quite the tricky thing it is. Things you remember from before might be different. Others might be the same. Others yet might be a haunting reminder of things we have lost in the Shift. There is nothing for it, however, and we must press on. After all, time waits for no one."
Igor pauses for a while as you look around the room. You are suddenly made aware of a presence of another man, dressed just as sharp as Igor, though in what appears to be a bellhop outfit. He nods once towards you.
"I am Theo," He stats, his yellow eyes glimmering in the blue light. His golden locks are hidden under a hat, but his smile is sincere and kind. "I will accompany you through your journey."
"It has been quite a while," Igor continues, "so to reiterate..." the odd man pulls a deck of cards out of seemingly no where. It takes your mind a second to realize these are tarot cards. "You see, this realm exists between mind and matter, separated between dream and reality." He lays the cards out for you, turning them over one by one. "Generally speaking, only those who have forged a contract are allowed to visit this room, and perhaps in the very near future, such a fate will be awaiting you as well." He draws his hands over each one, and they fade away into nothing.
"Your journey thus far has definitely been interesting," Theo comments, "But until we cross paths again, I must bid your farewell."
Before you can react, the room itself seems to be pulling away from you. You try to walk, yet you are still as everything around you fades to black.


----

Setting

The setting is Nix, an artificial island created in the northern sea. It is circular in shape, and is bordered by dense forests. Due to it's location, Nix is in a constant state of Winter like weather. Snow is a permanent fixture on the ground, constantly falling during the weeks, and hardly ever coming to a full stop. Situated in the center of the island is a humble town named Ursaniveus. The population here has grown accustomed to the cold weather, and the beauty of winter has become a part of local culture. North of the town is a large frozen lake, which is often used as a skating ring for public and private events. The local school is the pride and joy of Nix, sporting state of the art facilities and a pedigree of outstanding students. This school is where the story will begin, but going through classes is something we will not be doing, because it's pretty much asking for things to bog down.
Recap of Events
A group of students decides to investigate Loveless-Lovelast pond together after agreeing it was too much of a coincidence for people to go missing, go in a coma, or end up dead during a blizzard in Nix. Along the way, they run into Franky at Frank's Diner, who was previously missing, and has gone into a coma. At the same time, Cures being the leader of their investigation encounters a mysterious girl named Pepper, who knows more about the mysteries behind Loveless-Lovelast pond and what lurks inside of it. Twice they dip into the pond, learning bits and pieces about the 'Shadow World' before their school becomes encased in icicles, and a fellow classmate named Max is on the run from the cops.
After agreeing to hide Max from the cops because, they believe it's all a misunderstanding, the students become trapped inside of a castle that was formerly known as the Dojo. Once again in the Shadow World, the group of students find Jack's missing sister Claire. What should of been a happy reunion between siblings turned out to be the exact opposite as Claire's persona went berserk on them and threatened their lives. With the students lives at stake, they barely get through a death match against two huge shadows, and escape the castle alive.
Current Events
Now the students wake up outside of what's left of the Dojo, which is encased in ice much like their school still is. They've begun to find each other and regroup after being separated from one another. However, they'll soon learn Curse, Jack, Claire, and Pepper remain missing. To make matters worse, Nix is starting to thaw. Which means the culprit might escape justice. With time no longer on their side with a looming threat still lurking about, they must hurry before they're targeted next.
Rules
​
1. No Machine Gun posting or Power Plays unless given permission.
2. Must use proper English.
3. Romance is allowed, but nothing past PG-13 please.
4. If you're absent for a brief amount of time, please let myself, CD-Mann, or Max know; so we can continue the roleplay in your absence.
5. If you have any questions, then please let us know.
6. Reservations for the Fool Arcana must be done via Private Message
7. You're allowed to make more than one character and
share an arcana
.
It'd be awesome if these characters could be based off yourselves. It doesn't literally have to be, but I'll leave it up to you to decide!
Name:
Age: 18 or younger.
Gender:
Personality:
Bio: (A day in the life is all that's required. Nothing too complex like your life's history and ect. Keeping it simple.)
Appearance:
Other: (Miscellaneous information goes here.)
Arcana: (Your arcana will affect which Persona you receive,
Use this
to choose from, and it doesn't have to be restricted by it.
Persona: (Based on your inner personality and inner power.)
Persona Skills: (You'll need three skills maxed for your persona to start out with, and it must fit your persona. Remember your powers will evolve over time and new skill sets will be learned. Here's a
Guide
for it.)
Talents: (What your character's good at doing.)
Last edited: