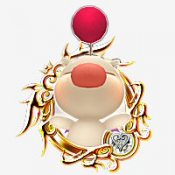 We are Moogle! Hear us...kupo?
Joined

Oct 5, 2009
Messages

8,349
Awards

17
Location
Am I the only one disappointed in this? 10 years and we get postcards and a case? Oh, and a fancy box.

I'm not a sour fanboy. I'm truly grateful that they even localize Kingdom Hearts at all in other countries besides Japan, but considering the price of the bundle and the amount of time and money fans have spent you'd think they'd give us something better.

Consider The Witcher 2: Assassins of Kings Collectors Edition.

From Gamestop:

Priced at only 129.99 at release and it was only the second game of the series.

Regardless, I will be buying this if it comes to the US.
You are comparing two completely different games from two very different companies. Perhaps they will do something like that for KH3 (which I think is a bigger celebration than the 10th anniversary), but besides that you have to take into account that despite this being a bad deal for hardcore KH fans, for people who don't have any of the games, you are getting 3 BRAND NEW games. Everything in that Witcher set pales in comparison to getting 3 games that you do not have. The big problem with this box is the fact that most people will already have 2 of the games, so that is a big problem. Overall, if this box's price wasn't going towards largely old, recycled games (they aren't going to be used, but they can be bought for much cheaper elsewhere in Japan), it would be a good deal...