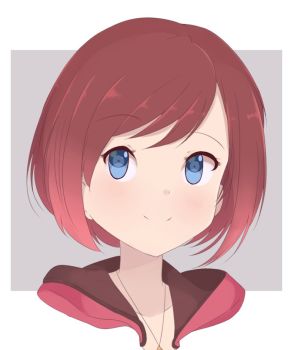 Joined

Jan 4, 2018
Messages

397
Awards

3
Location
Well, you didn't respond earlier and I have to respectfully disagree with your stance on having the OC Villains than the actual Disney antagonists...
But I...huh? I feel like you might not understand what I have been trying to say this whole time. I never said I wanted to have OC villains more present or better than Disney villains? Genuinely confused why you think I feel that way. I never claimed to prefer OC over Disney as a whole. I would love for Disney villains to have more influence and representation if it makes sense in the story. What I
wouldn't
want is for villains to be thrown in randomly for no reason just so that they are there. I feel the same way about any cameos, really. All the FF characters we have seen in the game were there for a reason. If Pixar villains also have a reason to be there then by all means, have them be there.
Frankly, I rather have a balance on the Disney worlds where it's either the OC villains or Disney antagonists being the main conflict of the Different Disney worlds instead of just having the OC Villains "look better" than the Disney antagonists
And that's not a bad opinion, but just to be clear you aren't actually disagreeing with me by saying any of that. Again, I never said I think the direction they took in KH3 was ultimately the best one. I was just saying that having OC villains be more powerful or manipulate the Disney villains was an OPTION that the writers could go with and one they often chose to use in KH3. I never said it was better, that I liked that way or that it was the best option. Just that it was what it was and the writers chose to do that for a reason. It technically serves a purpose in the narrative the way it is now.
Again, all I meant was that
if
they do throw in multiple villains in a world (not that they even have to) they had gosh darn better have a REASON for everyone being there, which is much trickier from a writing perspective than some people think. That's all.
That's just why I'm confused because I feel like we genuinely don't disagree about that?
Please don't assume just because I explain why I think the writers chose to do something means that I agree with it.
I could honestly care less if its OC villains, Disney villains, or a mix or whatever so long as the worlds feel relevant, engaging and fun. Too few people don't consider how complicated it can be to write multiple villains into a scene and have it work.
I just don't like when the Disney world is a rehashing of the movie plot, and I really enjoy when the stories take place after the movie or in an alternate timeline or something. But that can often mean the villain is already defeated and unable to be in the plot. I would much rather have a situation where the world is a completely unique story set after the film than have it set during the film JUST so the villain can be present. That doesn't feel worth it to me.
At least Xaldin, Young Xehanort, Vanitas, and Dark Riku's role as the OC villain of the Disney worlds in Beast's Castle, Toy Box, Monstropolis, and San Fransokyo respectively worked very well compared to Marluxia's role in Kingdom of Corona.
I said earlier as well that I don't think Marluxia was used very well in Corona, either. I don't think the Marluxia and Mother Gothel balance is a particular good one by any means, and I think the writing team could have found a FAR, FAR better use for Marluxia overall than what they came up with. Again, we aren't actually disagreeing here.
I said it earlier but I guess I'll mention it again here: the entire reason I brought up Marluxia in Corona as an example was to demonstrate that sometimes fighting a Heartless version of a Disney villain makes more sense in the context of what is written than just fighting the regular human version. NOT because I think it was a shining example of what I want all OC villains to do moving forward in the series.
I really think we agree more than we disagree here.
Lastly, compared to Randall and some of the other Pixar antagonists, Ernesto de La Cruz really isn't a fighter and if you watched the movie, he flees like a "pansy" when the Rivera Family confronted and went after him and only relies on his bodyguards doing the dirty work.
Him not being a fighter is exactly why I thought having his fight be a musical number or having to chase him around traps he is throwing at you would make far more sense. As I said, they can find so many fun ways to give him a creative boss fight that isn't just a fist fight.
And, incidentally, him NOT being a fighter is actually why I feel like he is far more likely to BE a fight in the game (again, as an indirect combatant) because there is less risk of Disney restricting the character being used in a battle setting. Not to mention Coco has so many amazing possibilities it would be insane not to have it as a world eventually.
Regarding Ernesto de La Cruz, depending on where the original story for the Coco world will take place (after or before the events of the film), I think the likely route for Ernesto is have the Coco world be a prequel to the film and have him be just indirectly mentioned by Héctor or someone else...
Actually, Coco is one of the worlds where I could see it more easily actually taking place during the film. Have it be set right before Miguel is trying to sneak into the house party. For whatever reason Sora, Riku, Kairi or whoever decides to help him get a chance to meet his hero and the world is an attempt to sneak into the party. Stuff happens, we get the whole reveal that Ernesto is a bad dude, our Keyblade protagonist is shook and wants to help his friends confront the guy thus leading to the boss fight against him.
...only to have his concert be briefly interrupted by a Giant Nightmare Dream Eater
Yeah, I can definitely picture this. Just considering the possible designs is pretty exciting.
I do however, think that depending on who the protagonist is in this world could have a massive hand in when it takes place during Coco's story. It really depends on what the theme of the game is but there are quite a lot of very exciting possibilities, I think.
Regarding Wall-E, while I love the film honestly I'd rather have Wall-E, EVE and M-O being construction/maintenance robots for Ansem the Wise and his apprentices in Radiant Garden, instead of visiting a world based on Wall-E or doing an original storyline
Yeah, having a whole world based on Wall-E would be pretty difficult, all things considered. In my head I was mostly just trying to brainstorm boss battle scenarios regardless of how much sense it made or how the characters even got into that situation in the first place, haha.
I think overall looking at the lineup of various Pixar properties probably the ones I am most interested in seeing would be an adventure in the Finding Nemo universe, Coco, Brave and a Bug's Life. Unfortunately I have trouble seeing how ABL would fit into a KH storyline easily so that one is probably never making it in. Finding Nemo doesn't really have a central antagonist--but it would just be fun to adventure through and they could very easily design some enemies or heartless to appear there.
I just really hope they don't ever try to put Cars in...
Also I apologize for not responding to you on a more timely schedule. I live in Japan so my time zone is probably a bit off compared to most people on the forums, unfortunately.