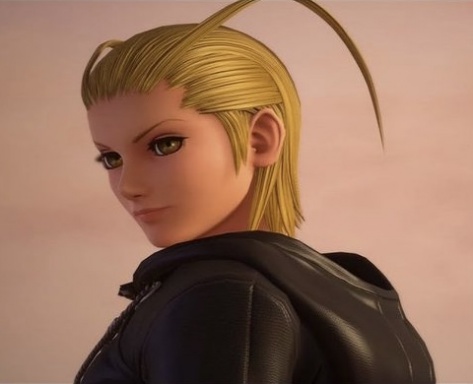 Joined

Nov 28, 2020
Messages

427
Awards

14
Age

25
Location
Sorry if I should of posted this in Future Of Kingdom Hearts instead, I wasn't to sure if I should of posted it here or there.

Anyway In KH3 it was confirmed that Demyx,Luxord, Marluxia and Larxene don't remember there ancient keyblade legacy or anything about there past. However Judging by Marluxia reaction after being defeated he was clearly regaining his memories and it seemed like the same thing was happening to Larxene with the " I was really just along for the ride" and "my secret" dialogue and I'm guessing that would also apply to Luxord and Demyx if he ever got recompleted, but why did there memories only return then and not the the first time they were defeated? All the apprentices, Isa and Lea returned with theirs after they were originally defeated.

I dont believe any of them would of gave up there memories a second time just to become nobodies again and I was originally going to put it down to Union X and travelling to a different world line and forgetting everything but if that was the case then they shouldn't of got there memories back after being defeated at the Keyblade Graveyard then. After all if Lauriam motivation is to find Strelitzia and if he remembered her the first time giving how important she is to him, it pointless to his goals to rejoin the Organization he tried to overthrow with Larxene. I understand the reason why Elrena agreed to be Larxene again after all wherever Marluxia/Lauriam goes she follows. Although there not much information about Luxord past if that is him at the end of ReMind which I'm sure it is then he seemed quite serious about what he was doing so I don't think he would want to forget everything again either. As for Demyx human self he probably didn't care what he was doing or what it involved as he didn't have to work.

So why did they only remember who they were the second time? Was this mentioned somewhere at some point, did I accidentally miss a secret report or something, did Nomura mention it in a interview or is it just another plot hole. If it is another plot hole does anyone have any theories?