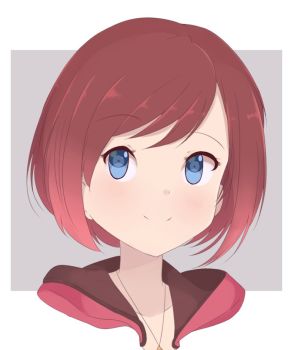 Joined

Jan 4, 2018
Messages

402
Awards

4
Location
Perhaps this is something that I have forgotten, so I am hoping that someone can maybe clarify or jog my memory here:

Was it ever explained why Xehanort wanted who he chose to be his vessels?

I get that by the end game he was a bit limited because he had to pick ones that he could have an influence over, of sorts, but why did he end up with the ones he ended up with? And why did he go out and seek the ones he chose?

Me and my friend were chatting about a few things and I realized I was a bit mixed up on that front and maybe I am forgetting or just over-complicating something simple. It started when my friend asked why, specifically, Xehanort was so intent on getting Sora and I went through a whole explanation of how well, he actually wanted Riku at first but then when that didn't work out he went after Roxas/Xion then settled for finally going after Sora as a backup-backup plan when none of those other options worked and my friend was following along, nodding, then was like "yeah, but...why did he pick Riku first then?" I kind of tried to explain how well, he needed a body after all his shenanegans and decided that Riku's was good enough but then things ended up devolving into trying to figure out exactly what criteria Xehanort was even trying to follow when he picked someone to be a candidate for his organization.

Kind of stumped for a second I sat there thinking well...surely it can't have just been because of Riku's Keyblade because it isn't absolutely certain that everyone in the true organization can even use a Keyblade (they might, but it isn't confirmed by any means. As far as we know, at least, Isa is Keyblade-less).

I then think well, maybe it just has to be someone who he thinks is strong enough to fight in the war, which is why he booted the two "weaker" members of the team (Vexen and Demyx) in favor of "stronger" ones later. But, well...their individual strength doesn't really mean much in the end because Xehanort stated he was perfectly happy substituting defenseless Princesses in for the "light". If he was perfectly content doing that, then having a fair battle wasn't a high priority for him, which means it really wouldn't matter too much how strong his Darknesses were since I'm pretty sure defeating a Disney Princess wouldn't require much battle competence at all to pull off (Elsa might give them trouble though, to be fair). It also didn't seem to actually matter who "won" the individual bout, just that they fought in the first place. So it really doesn't matter how strong they are so that point is completely moot.

So...okay then, maybe it's just people who he thinks suit his heart or...something. But to be honest, he doesn't really seem to care all that much about his Darknesses' individual personalities, doesn't mind them getting cut down in the "clash" and his end goal ended up being making them all into these weird voiceless puppet clone things in high-heels. So why even bother recruiting different types of people if they were all going to end up "being Xehanort" in the end, right? Surely then it really wouldn't matter in the slightest who he picked so long as they could just be a body for him.

If that is the case why the hell didn't he just like...grab anyone? Or like...why didn't he even consider trying to get Xaldin or Lexaeus back? Clearly they were good enough for the first organization so what was stopping him from recruiting them to the second one? It just seems ridiculous to bother recruiting Vexen to finish a whole replica project to bring in Xion and Repliku then booting Vexen when he could have just...gotten those two instead? With potentially way less effort? (who knows if they would have accepted or not, their characters are a bit...flat in the third game to say the least).

Surely there had to have been a reason why he specifically wanted the ones he chose. But it feels so weirdly contradictory. Why bother hand picking your favorites when they all end up mindless clones in the end? My friend ended up just deciding the reason was simply "for the coolness factor" but I feel a bit...uneasy simply accepting that. Surely I must just be forgetting something?