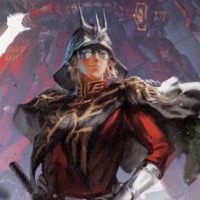 Joined

Sep 11, 2008
Messages

6,687
Awards

8
FORGOT TO PUT IN SPOILERS SECTION. PLOT AHEAD.


So I just beat the game finally and have seen the secret ending(which was fantastic by the way, totally makes me like KH again JUST for that ending) and am in some serious need of questions answered. Thanks in advance. By the way, I've been massive avoiding the KH sections so I'd not get spoiled for BBS, so I probably missed some news.

1. Now WHY does Roxas look like Sora? This still doesn't make sense to me. Or moreover, how did Ven get inside Sora, so to say.

2. Are Terra and Xehanort still battling it out within his heart?

3. Any particular reason why Vanitas had Sora's face? Or none at all. If it's none I'm disappointed.

4. That WAS DiZ/Ansem in the darkness with Aqua, right? Just double checking.

5. So how are Ven and Terra sitting at the castle when it's been transformed into Castle Oblivion in the secret ending?

That'll be all folks.