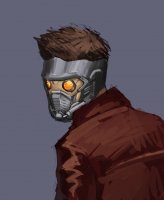 Joined

Feb 17, 2006
Messages

13,786
Awards

2
Location
Website
Re: Coded Fails Sales Wise

1. Kingdom Hearts sells much better in America anyways, so yes it'll sell better.
2. They got Coded already, and even the Japs must be getting sick of the fcukton of KH games being released lately. It's not like it is over here, they don't have to wait anywhere near as long as we do for these games, so we eat them up that much more.
3. Honestly, how many more times can ANY of us play through the exact same plot of Olympus Coliseum, Agrabah, etc....the actual new parts of the game are barely enough to make me buy it, I'm sorely tempted to just watch a playthrough online and buy the game sometime in the future when the price drops; and I never played Coded, so imagine how the Japs feel at this point. =/

Let KH:3D drop next week, along with the 3DS; it'd sell out the ass. This isn't a sign of boredom with KH, just a sign that Nomura needs to find a better way to tell the important parts of the story without forcing us to go back through shit that we've played 3 or 4 times in previous installments.